REINA SOFIA MUSEUM, Museum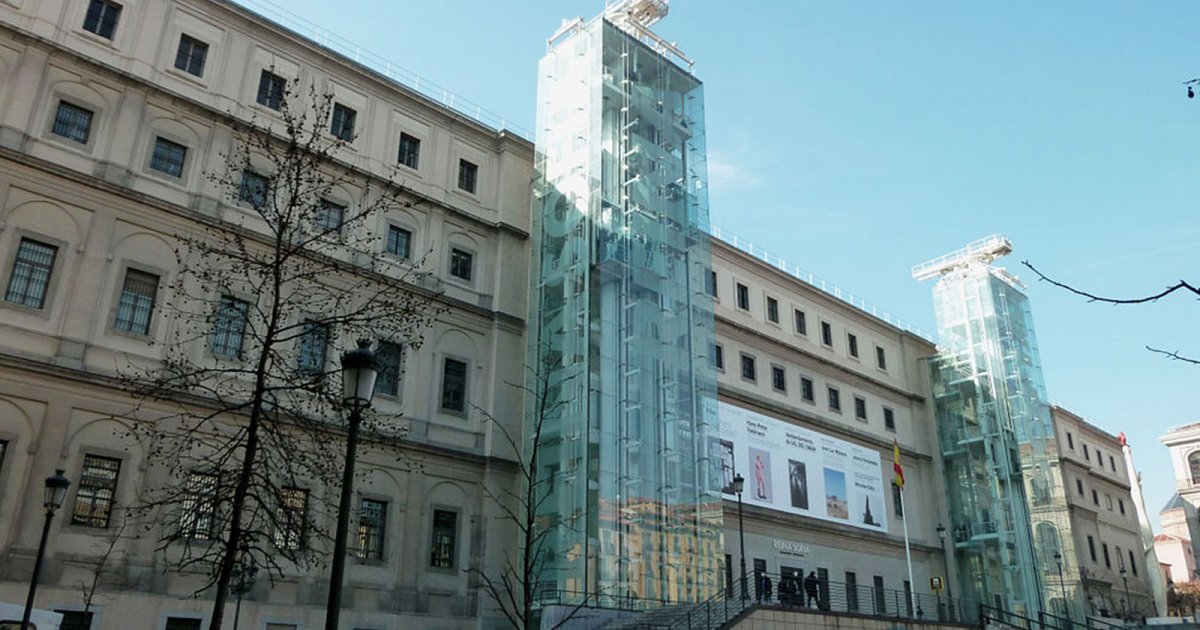 Audio File length: 2.23
Author: STEFANO ZUFFI E DAVIDE TORTORELLA

Language: English / USA
Hi, I'm Debbie, your personal guide. Together with MyWoWo, I'd like to welcome you to one of the wonders of the world.
Today I'll accompany you through the Reina Sofía Museum.
The Museo Nacional Centro de Arte Reina Sofía is one of the world's most famous collections of modern art!
If the building housing the museum seems a bit sad despite the interventions of great contemporary architects and the presence of outdoor sculptures, keep in mind that this great architectural complex was initially a hospital in the second half of the eighteenth century that was built at the behest of King Charles III. The architect was from Sicily, and is the same one who designed the Royal Palace of Madrid. The heart of the complex is the large, arcaded inner courtyard and is an example of enlightened and practical architecture, designed to provide the hospital wards with air and light: even today the courtyard, which is presently a garden, is the most notable historic part of the building.
When the king died, the vast complex was still unfinished; the already constructed parts continued to operate as a hospital until the 1960s. A period of neglect led to discussions about tearing it down, but thankfully it was instead preserved as a historical monument. Then in the 80s the complex of buildings you see before you were restored, and then three glass and steel elevators were added to the three towers, making the building unmistakable from its exterior. One of the two courtyards was transformed into a square, and the permanent museum opened in 1990.
Following the museum's enormous popularity and a great number of visitors who, probably just like you, were attracted by an absolute masterpiece like Picasso's Guernica and Dalì's fascinating paintings, a new building was constructed behind the 18th century building in order to increase the exhibition space.
The Centro Reina Sofía offers a permanent tour of the museum that's divided into three major areas, but you can also visit one of the many temporary exhibitions.
FUN FACT: the museum has an impressive number of works of art: about 21,000!