RETIRO PARK, Introduction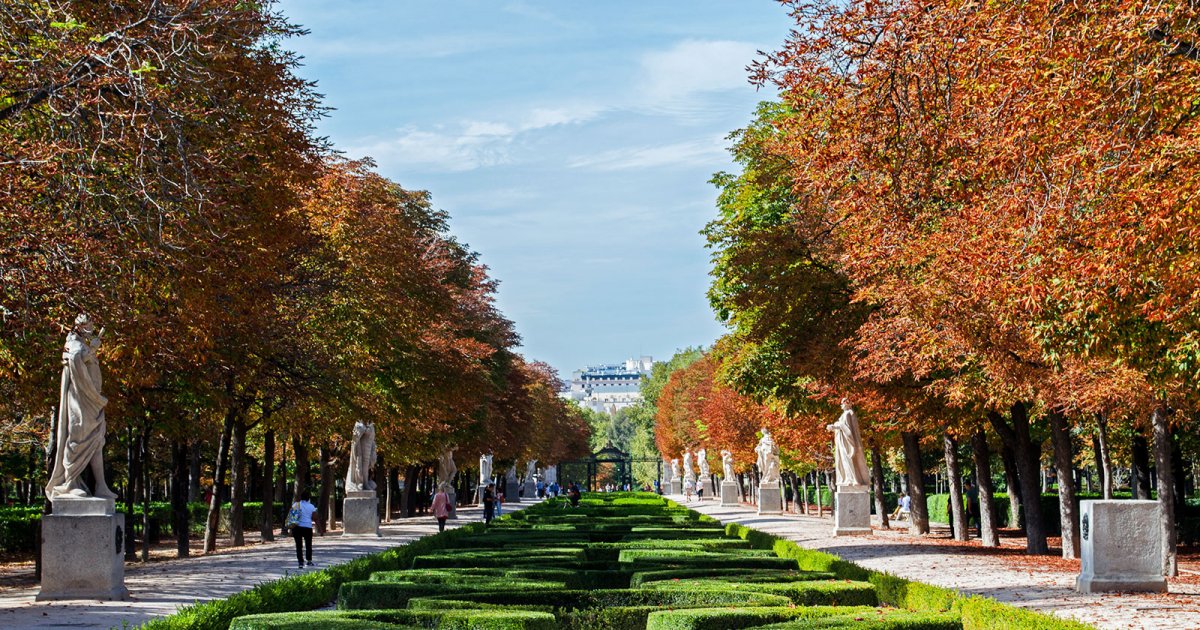 Audio File length: 2.40
Author: STEFANO ZUFFI E DAVIDE TORTORELLA

Language: English / USA
Hi, I'm Alyson, your personal guide. Together with MyWoWo, I'd like to welcome you to one of the wonders of the world.
Today I'll accompany you through Retiro Park.
"El Retiro" is the real green lung of Madrid's city center!
The park extends for more than 125 hectares, and is the favorite green space of Madrid's inhabitants. You can enjoy it as if it were a magnificent open-air museum.
The land was donated to King Philip IV by the Count-Duke of Olivares as a green belt near the "Cuarto Real", that is, the royal residence connected to the Monastery de los Jerónimos. After having been exclusively reserved for the royal family for many years, the park was partially opened in the second half of the 1700s by King Charles III, as long as visitors came to the park "with a well-groomed appearance".
You can visit the park through an impressive seventeen entrances, most of which are real, monumental gates. The best known is the Puerta de la Indipendencia/ Independence Gate, which overlooks the square dominated by the Puerta de Alcalá. But if you want to use a more scenic entrance, I suggest using the Puerta de Felipe IV/Philip IV's Gate, which is the most majestic of all.
The first thing you'll see as soon as you enter is the set of French-style flower beds known as parterre, which were commissioned by Philip V and then reshaped by Isabella II. Look for the tallest tree among all the curious, well-pruned, geometrically distributed plant species, which is also lovingly protected by a railing: it is said that it's the oldest in the capital.
If you walk straight on, you'll reach the central point in front of the Estanque grande/Artificial lake that's dominated by the statue of King Alfonso XII on horseback. Theatrical or musical performances were held here in the past, and even naval battles, which is quite a different scene from the lake today, with small boats you can rent floating around it.
FUN FACT: this huge green space has many architectural treasures that you can have fun searching for. I'll point out a special one in the southern part: the nineteenth-century "Fallen Angel" bronze is the only statue in the world dedicated to the devil!