ROYAL BASILICA OF SAN FRANCISCO, Art Gallery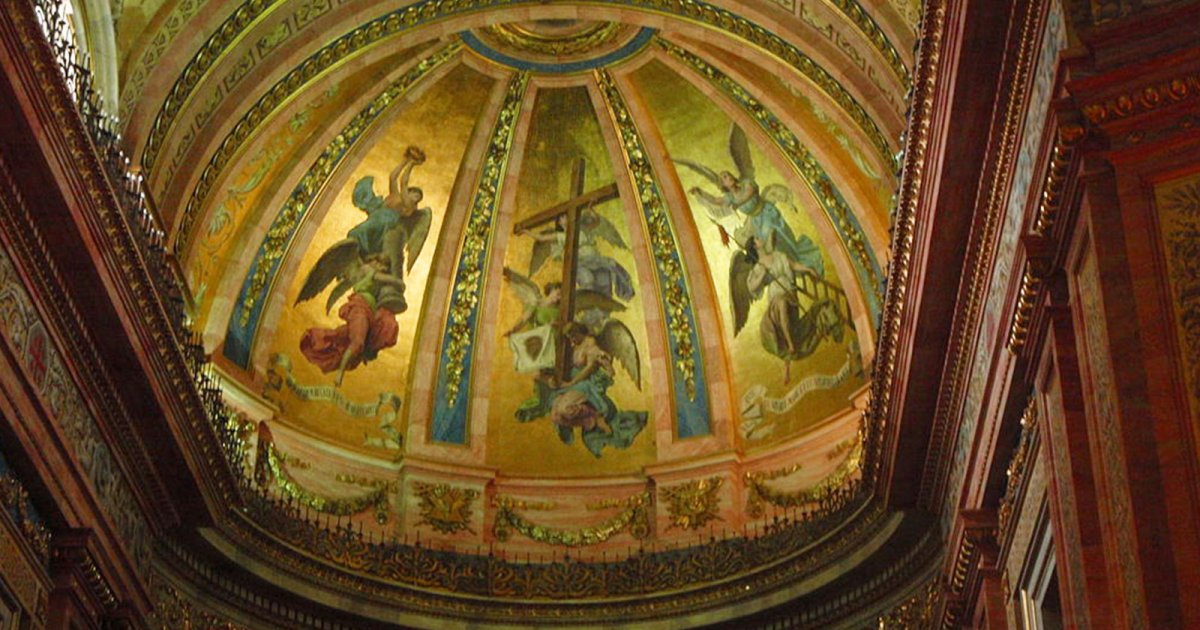 Audio File length: 2.24
Author: STEFANO ZUFFI E DAVIDE TORTORELLA

Language: English / USA
To finish off your visit of the San Francisco el Grande complex, you can join a guided tour in Spanish that lasts about an hour and takes you through the sacristy, the chapter house (that is, where the friars met) and the art gallery. The art gallery houses a large number of beautiful works of art, and is the result of a national campaign launched in the nineteenth century by a politician who invested a huge amount of public funds in it.
The visit takes you through monumental spaces and incredibly fascinating rooms. The sacristy and corridors lying behind the church are home to the art gallery: it has 51 paintings from some of the leading Spanish and Italian Baroque painters, including Francisco Zurbarán and Luca Giordano, some of which were sold to the gallery by the Prado Museum.
It's interesting to note that over time the church has also served as a hospital, barracks and even the national pantheon, housing the mortal remains of famous people from Spanish history. Among these are playwright Calderón de la Barca, poet Francisco de Quevedo and even the architect whose plan for the very same church was refused, the Ventura Rodríguez I mentioned in the previous presentation. 250 years ago the great Venetian painter Giovan Battista Tiepolo was also buried here after his death in Madrid, but unfortunately his tomb has been lost.
If you have time, when you leave the church take a look at the nearby Baroque-style chapel of Cristo de los Dolores, dubbed by the people of Madrid as "San Francisquín".
FUN FACT: the works on display in the art gallery include one called Jesus and the Samaritan: it was painted by Artemisia Gentileschi, who can certainly be considered the most famous female painter of the seventeenth century. Artemisia wanted to establish herself as an independent artist and not as the wife of any man: for this reason she was taken as a symbol by feminists, and there are numerous novels about her.
And with this we have finished our tour of the Royal Basilica of San Francisco el Grande in Madrid: MyWoWo thanks you for staying with us, and will see you at the next Wonder of the World!