ROYAL BASILICA OF SAN FRANCISCO, Exterior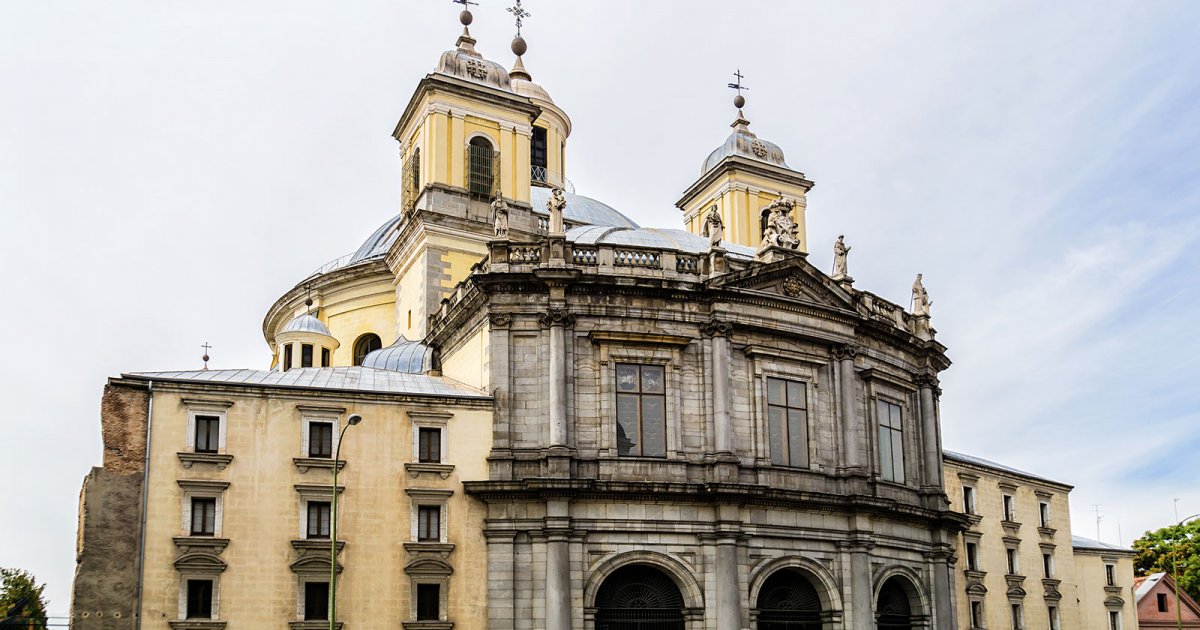 Audio File length: 2.24
Author: STEFANO ZUFFI E DAVIDE TORTORELLA

Language: English / USA
Hi, I'm Debbie, your personal guide. Together with MyWoWo, I'd like to welcome you to one of the wonders of the world.
Today I'll accompany you through the Royal Basilica of San Francisco el Grande.
The Royal Basilica is one of the most spectacular churches in Madrid!
Going downhill on Carrera de San Francisco from Plaza Puerta de Moros, the Royal Basilica de San Francisco el Grande will appear before you, dominated by its circular dome. 33 meters in diameter, it's one of the largest domes in Christendom. Its entrance is at number 1 Calle San Bonaventura.
According to legend, the church was built where a convent once stood that had been founded in the early 1200s by St. Francis of Assisi himself. Over the centuries, the church became increasingly rich and prestigious, so much so that in the second half of the 1700s the monks decided to demolish it to build an even larger one. This marked the start of a great rivalry between the architects of the time.
The first proposal was presented by a man considered to be the most important architect of the late Spanish Baroque period: Ventura Rodríguez. However, his proposal was shockingly discarded in favor of one by a monk, Francisco Cabezas', who designed a large circle surrounded by radially arranged chapels dominated by a huge dome. Unfortunately the monk was forced to abandon work on the church due to technical problems. His successor was coincidentally assisted by the same Ventura Rodríguez, and finally in 1770 the magnificent dome with lantern still standing today was finished.
Now walk towards the protruding façade which faces east and was commissioned by King Charles III. It is crowned by a balustrade with statues of saints. The two towers on either side hold a carillon with an impressive 19 bells, with eight in the tower to your left and 11 on the right.
FUN FACT: popular Spanish tradition says that the Royal Basilica is one of the most ideal churches to get married in. If you're thinking of getting married, mull over it a bit!