SAN MIGUEL MARKET AND SURROUNDINGS, Basilica Of S. Miguel Exterior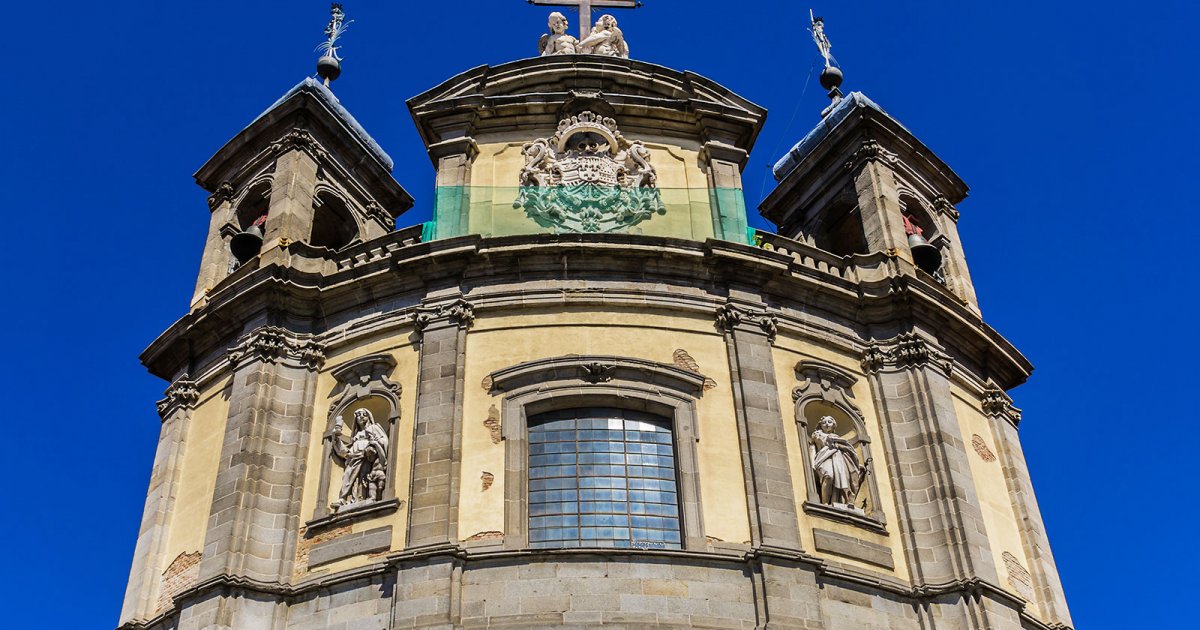 Audio File length: 2.42
Author: STEFANO ZUFFI E DAVIDE TORTORELLA

Language: English / USA
Hi, I'm Alyson, your personal guide. Together with MyWoWo, I'd like to welcome you to one of the wonders of the world.
Today I'll lead you through the Pontifical Basilica of San Miguel. San Miguel is one of the most fascinating baroque churches in Madrid!
To fully appreciate its ingenious external structure designed by the Italian architect Giacomo Bonavia, I suggest sitting on one of the granite blocks located near the entrance of the municipal library, with the statue of the "Reader". From this strategic viewpoint you can tranquilly observe the Baroque basilica with its bulging facade, which is one of the many solutions the architect adopted to give the smaller-sized religious building more impetus and majesty while squeezed in between other buildings in a rather limited amount of urban space.
This baroque temple in the heart of Madrid was built over a seven-year period in the mid 1700s. In addition to the facade's characteristic convex shape, another particular architectural element are its two bell towers with bulbous tips.
The basilica comes from one of the oldest parishes in Madrid, and was dedicated to two martyred children from Alcalá, Justo and Pastor, who were made saints: you can see them in the limestone medallion just above the central door. The church was unfortunately destroyed by one of the many frequent fires in this area, and what you see now was built on its ashes and is called Iglesia de San Miguel, elevated to the rank of basilica.
Also outside the basilica, on the left side, an iron gate protects the Pasadizo of Panecillo, the "Passage of bread". You might wonder why it has this strange name: you should know that Archbishop Luigi Alfonso de Bourbon had the habit of giving out pieces of bread to vagrants through one of the windows of the nearby archbishop's palace, as long as they attended mass. You can see the scene in the plaque bearing the road's name that is situated above the wrought iron lantern protruding from the building's side wall.
FUN FACT: on Palm Sunday this church carries two statues in the procession, one of Christ and one of the Virgin Mary, through all the surrounding streets. In addition to traditional palm branches, the faithful also purchase laurel in memory of the entrance of Jesus in Jerusalem.