SAN MIGUEL MARKET AND SURROUNDINGS, San Miguel Market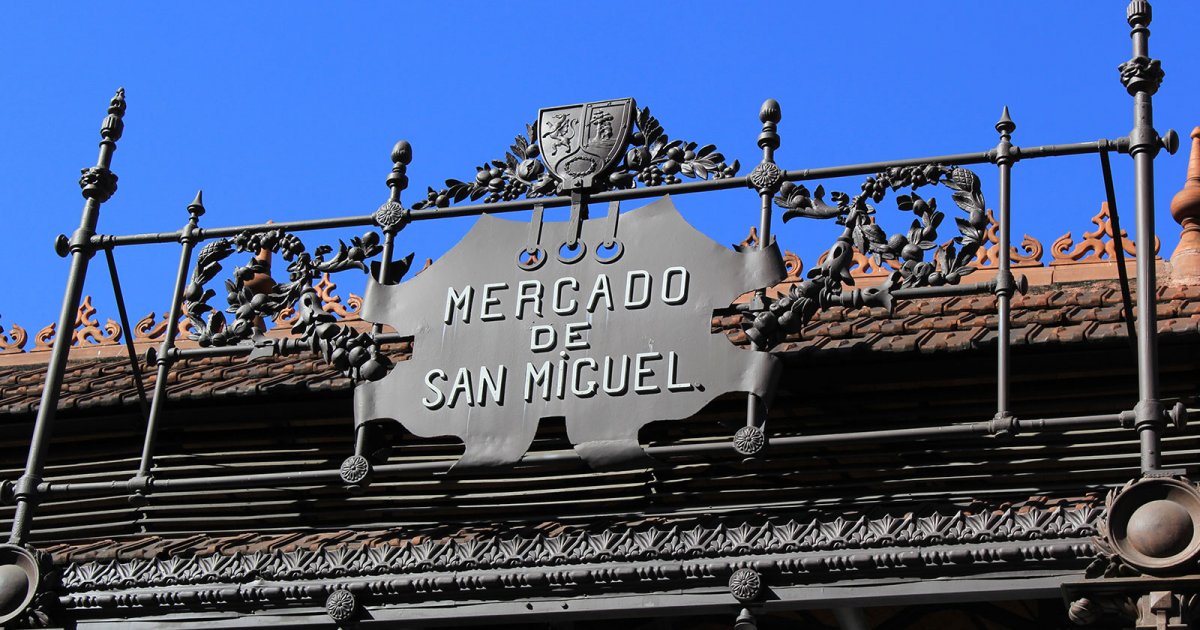 Audio File length: 2.00
Author: STEFANO ZUFFI E DAVIDE TORTORELLA

Language: English / USA
Now you've reached the famous San Miguel Market. The name comes from the medieval church called Iglesia de San Miguel de los Octoes, which was demolished by Giuseppe I Bonaparte following the irreparable damage suffered as a result of yet another fire.
You'll be immediately struck by the iron structure, a type of architecture that has few equals here in Madrid, and the large windows that let in daylight and naturally illuminate the gastronomic delights. The fixed shops are modern and elegant, and supersede those of the past when this space was an open-air fish market.
Founded just over a century ago and after a lengthy restructuring, the San Miguel Market has finally returned to shining in all its splendor, not only architecturally but also gastronomically. By now very few residents come here to shop: the quality and sophistication of the products offered, along with the prices, are certainly not affordable for every budget!
Regardless, I suggest tasting some of the specialties offered, like the typical Spanish "tapas" that can be more or less elaborate, as well as some other international dishes. And try to find a seat at one of the few high tables located in the center of the building.
If there's just too many people, I suggest coming back after dinner: the market is open until midnight from Sunday to Wednesday, and until two in the morning Thursday through Saturday. Here you can quietly enjoy the building's architectural beauty, and at night it's illuminated in a truly picturesque manner and almost looks like a manger protected by a crystal ball.
FUN FACT: inside the Market you can see concerts, magic shows... And if you're a food enthusiast, you can even attend cooking classes!