SANTA CRUZ SQUARE, Introduction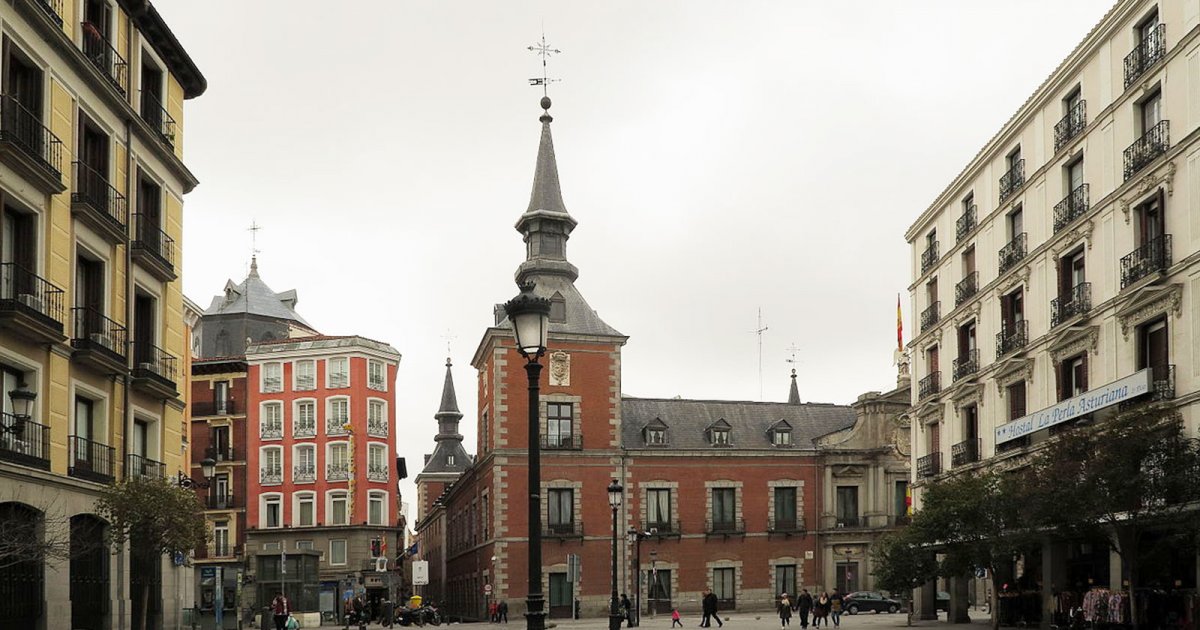 Audio File length: 1.45
Author: STEFANO ZUFFI E DAVIDE TORTORELLA

Language: English / USA
Hi, I'm James, your personal guide. Together with MyWoWo, I'd like to welcome you to one of the wonders of the world.
Today I'll accompany you through Plaza de Santa Cruz, which is one of Madrid's locations that is most chock-full of memories!
The square you are standing in is the heart of the "Lavapies" neighborhood, which literally means "foot-washing": you may wonder why it has this strange name. You should know that the Jewish community was once concentrated here, and used a fountain for ritual washing. The fountain gave the square the name Lavapies, which then extended to the entire neighborhood.
As you can see, Plaza de Santa Cruz is dominated by the imposing palace of the same name. Yet the square isn't named after this building, but the recent church that was built to replace a building which had been demolished to make way for the square. You can reach the church by turning left in Calle Atocha.
Now pause the audio and enter the Parroquia de la Santa Cruz.
The Parroquia de Santa Cruz was inaugurated at the beginning of the 1900s and is dominated by a giant Arabic-style bell tower 60 meters tall, with its characteristic red bricks that give the facade a fortress-like appearance. The Gothic-style rectangular interior preserves the relic of a fragment of the Lignum Crucis, or the Cross of Christ.
FUN FACT: in the nineteenth century Plaza de Santa Cruz was the meeting point of the city's nurses. You could go there and hire one. But not anymore. Don't you think it was a good idea? There were even advertisements about it in the newspapers of the time!