SANTIAGO BERNABEU STADIUM, Tour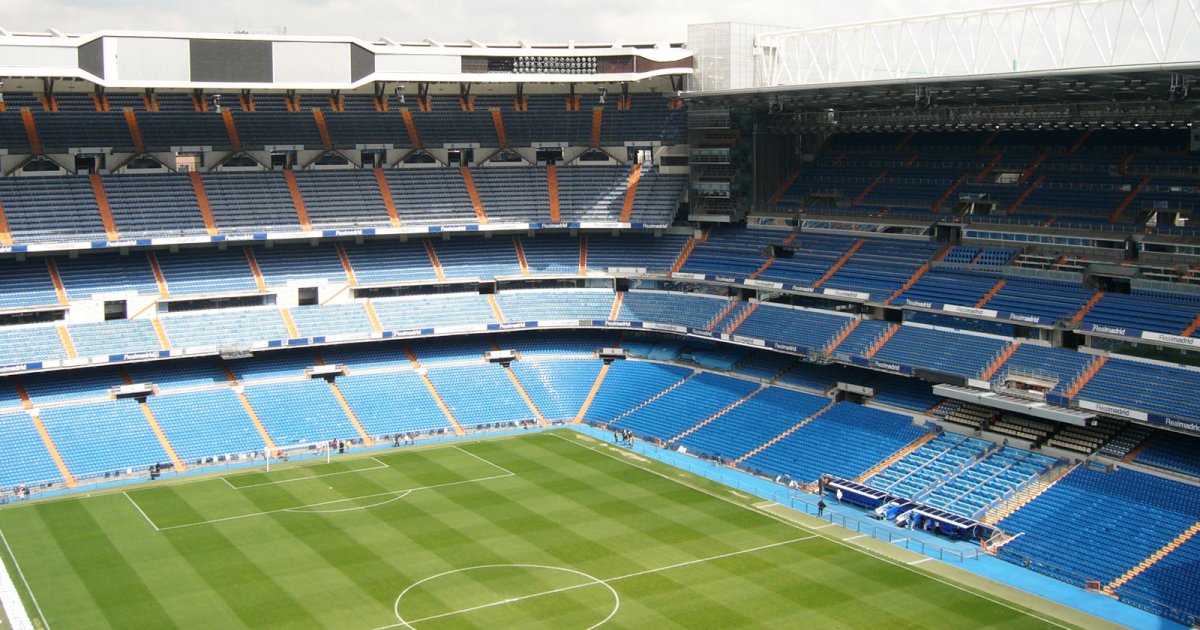 Audio File length: 2.05
Author: STEFANO ZUFFI E DAVIDE TORTORELLA

Language: English / USA
If you managed to get a ticket for a game, you'll soon realize that Real Madrid fans are demanding, perhaps because they've gotten used to victories and watching exciting games. If they're not satisfied at games, they'll whistle or do the characteristic pañolada, which consists in waving white handkerchiefs in protest; but when they sing the new anthem that was composed to celebrate the tenth Champions League victory after a goal or at the beginning of a game, the stadium's walls tremble and you'll get goose bumps hearing the collective battle song. You may have heard of the "miedo escenico", which is the fear that opposing teams, and even referees, get when they see the stadium full of fans!
If you weren't lucky enough to get tickets, don't be sad, as you can still see the stadium: up to five hours before kick-off, you can go on the Bernabéu Tour that starts off in tower B, at the corner of Paseo de la Castellana and Avenida de Concha Espina. It is a futuristic multimedia tour through the history of the legendary team and its temple, where you can admire the eleven European Champions Cups protected by a glass box, ask a question in the press room, check out the luxurious locker room, and even sit on the team's bench or in the presidential box. At the end of the tour you can buy a souvenir at the official store in Calle Padre Damián, which is near the stadium's reserved parking lot where the crowd awaits the arrival of the Real Madrid team's bus before games.
FUN FACT: the historic rivalry between the two teams of Madrid can be seen in their respective hotspots on festive occasions: the Cibeles Fountain for Real Madrid, and Plaza de Neptuno for Atlético. The Real Madrid players are nicknamed "merengues", or meringues, for their all-white uniform; instead Atlético players are called "colchoneros", or mattress makers, for their uniforms with red and white stripes that look like the old-time mattress covers.
And with this we have finished our tour of the Santiago Bernabeu Stadium: MyWoWo thanks you for staying with us, and will see you at the next Wonder of the World!