THYSSEN MUSEUM, Ancient Painting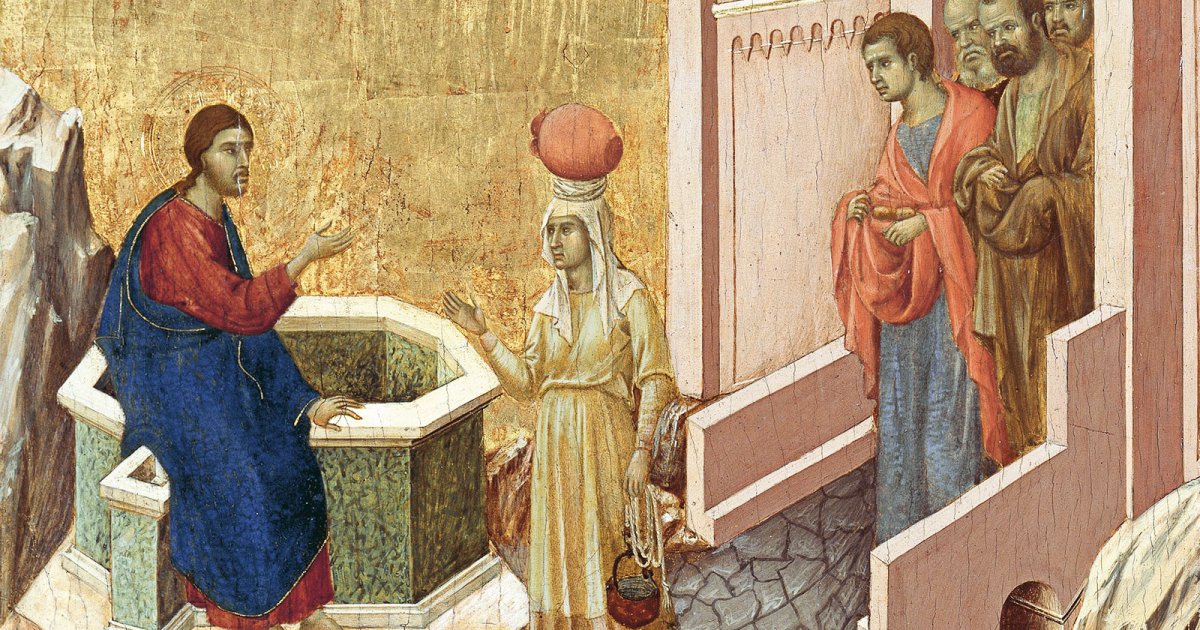 Audio File length: 3.03
Author: STEFANO ZUFFI E DAVIDE TORTORELLA

Language: English / USA
Your guided tour starts from the second floor, where you'll see works arranged in chronological order that pass from the 1200s to the 1700s. Among the many masterpieces, I'll limit myself to the most important ones in the order they appear along this path. In the first part you'll mostly see Italian painters, but as you go on you'll see more works from the Flemish, German, and even Spanish masters.
Near the beginning, don't miss the refined panel by Duccio di Buoninsegna, the elegant Tuscan painter of the early 1300s: his panel with Christ and the Samaritan woman was once part of the great pictorial complex called "Majesty" located at the altar of Siena's Cathedral. The Annunciation is depicted in a beautiful and precious fashion by Jan van Eyck, the founder of the Flemish school of the 1400s, with the angel and the Virgin Mary painted in shades of gray almost as if they were fake statues.
In the first part you'll see a lot of portraits which let you easily compare the different schools of art. The refined Giovanna Tornabuoni is practically a symbol of the museum; she was one of the most beautiful ladies of Florence, and was painted at the end of the fifteenth century by Domenico Ghirlandaio. Following the rules for aristocratic portraits, the woman is shown in profile: note how masterfully the artist rendered the precious cloth of her dress and the glitter of her many jewels. The full-body portrait of the Young Rider by the Venetian Vittore Carpaccio dates back to this same period, and includes a dense landscape of symbols, even including an ermine. The face of the English King Henry VIII is also unmistakable, portrayed here with sharp precision by his court painter, the German Hans Holbein. And speaking of German painters, you can also admire a masterpiece by Albrecht Dürer at the Thyssen Museum, Christ among the Doctors, which was painted in Italy and was perhaps influenced by Leonardo da Vinci's very expressive faces. I also highly recommend the works of Lucas Cranach and Albrecht Altdorfer from the group of German Renaissance painters.
International painting from the 1500s is also well represented with Titian and El Greco: from the latter I'd like to point out his intense Annunciation, with extremely elongated figures and fluorescent colors.
FUN FACT: the big mythological painting by Giambattista Tiepolo that would have been impossible to miss during your tour of the museum imaginatively depicts the death of Giacinto, the beautiful young man who was accidentally hit by a disk during an athletic competition. But the Venetian painter has substituted the sports equipment; it's strange but true, if you look near Giacinto you might recognize... a badminton racket!