THYSSEN MUSEUM, Modern Painting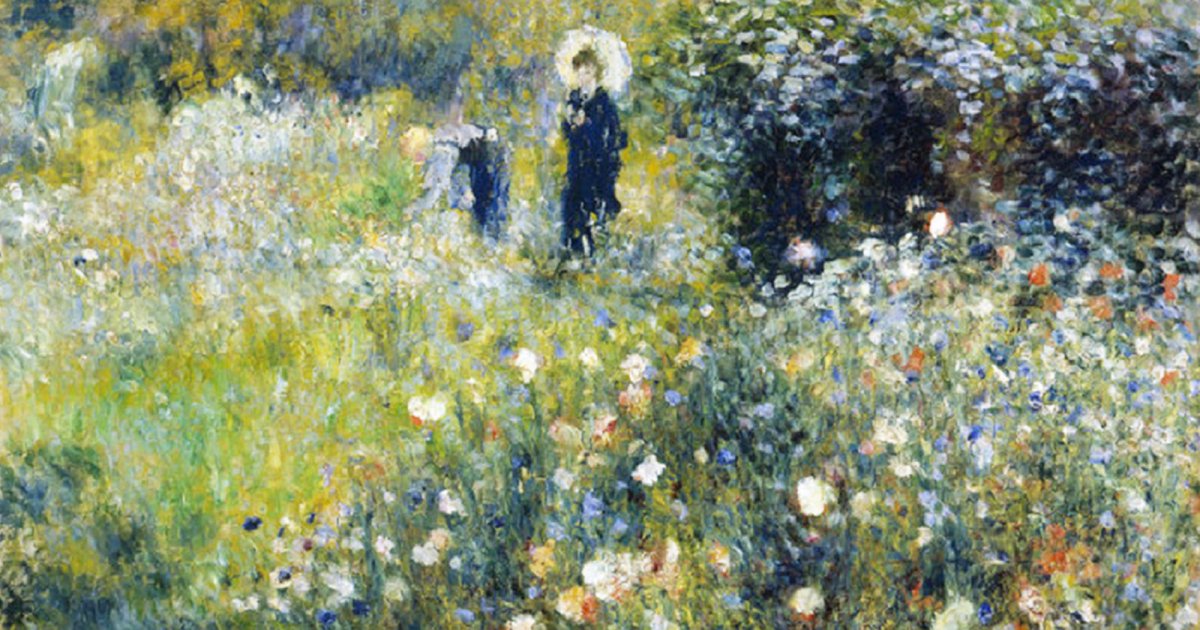 Audio File length: 2.57
Author: STEFANO ZUFFI E DAVIDE TORTORELLA

Language: English / USA
The Thyssen Museum's itinerary now leads you down to the first floor, which is dedicated to eighteenth and nineteenth-century painting.
Start with the works of Goya, move on to see works by the German Romantic landscape painter Caspar David Friedrich and the French artists Delacroix and Courbet, and you'll soon reach one of the most crowded parts of the museum, that of the Parisian Impressionists. It includes the exquisite Woman with an Umbrella by Renoir, the unmistakable Ballerina Catching her Balance by Degas, the delicate Girl in the Mirror by the sensitive painter Berthe Morisot. I'd also like to point out the refined, aristocratic Horsewoman by Edouard Manet.
From Van Gogh to Toulouse Lautrec, from Gauguin to Cézanne, all the protagonists of late 19th-century French painting are represented here with important works, and set the stage for the avant-garde movement. An extraordinary selection of works from the German art movements just before World War I reminds you of the Thyssen family's origins.
Now pause the audio and go down to the ground floor.
On the ground floor you'll now find yourself in the middle of the 20th century, including Picasso's Harlequin, which is one of the museum's most reproduced paintings in its merchandising, as well as Klee, Chagall, Magritte, and Kandinsky. Try not to get torn to pieces by surrealist Salvador Dalì's work entitled Dream Caused by the Flight of a Bee Around a Pomegranate a Second Before Awakening, which shows two tigers leaping toward the viewer. With their impressive statements, the works of the German Expressionists such as Grosz, Dix, and Schad will remain impressed in your mind, as well as the notable Russian avant-garde paintings.
The selection of works by American masters is extraordinary and has very few equals in Europe; from the images with an almost cinematic realism by Hopper, to the abstract expressionism of Pollock, up to the compelling "products" of pop-art. And if you're curious to see what the museum's founder looked like, you can see Hans Thyssen's portrait here, energetically painted by Lucian Freud.
FUN FACT: among the many works by American painters in the Thyssen collection, a nice surprise is the portrait of the White House chef from when George Washington was president. Almost a century before Lincoln and the American Civil War banning slavery, the portrait is dedicated... to a black man!
And with this we have finished our tour of the Thyssen Museum in Madrid. MyWoWo thanks you for staying with us, and will see you at the next Wonder of the World!