THYSSEN MUSEUM, Plaza De Neptuno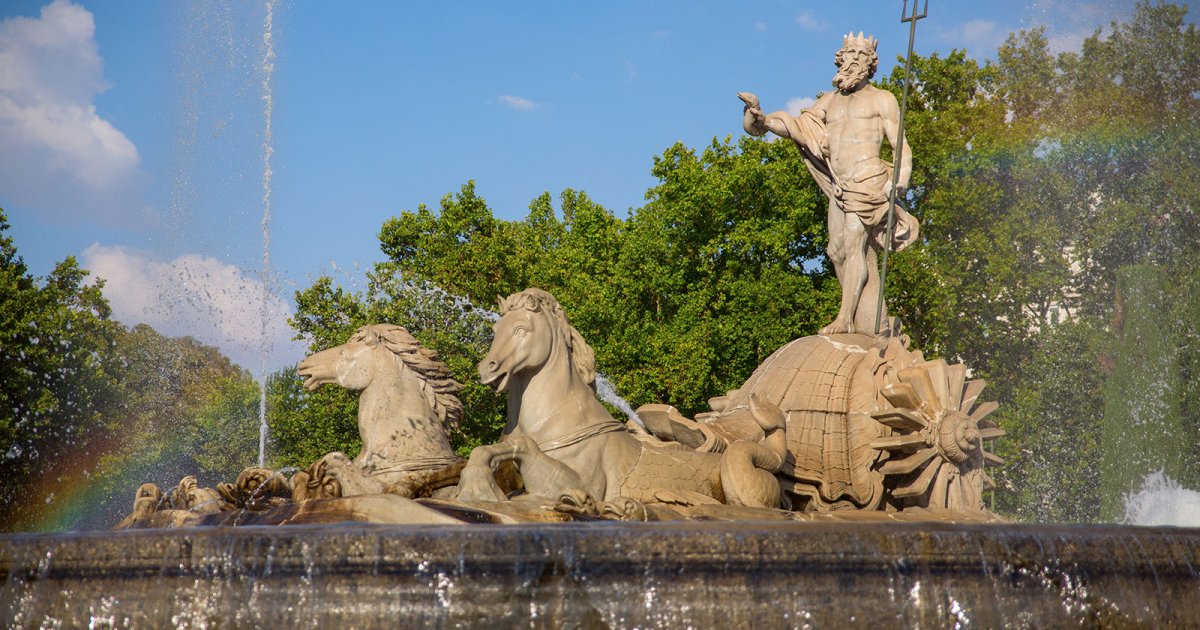 Audio File length: 2.19
Author: STEFANO ZUFFI E DAVIDE TORTORELLA

Language: English / USA
Hi, I'm Debbie, your personal guide. Together with MyWoWo, I'd like to welcome you to one of the wonders of the world.
Today I'll accompany you through the Thyssen Foundation Museum, which has one of the most unique art collections in Madrid.
Before focusing on the museum, however, I'd like to show you a beautiful square in this area: it's Plaza Cánovas del Castillo, and it's dedicated to a Spanish politician who was assassinated in the late 1800s by an Italian anarchist. You might also hear it called "Plaza de Neptuno" for its circular fountain with the ancient sea god on a cart pulled by two sea horses and surrounded by seals and dolphins, with the trident in his left hand and a snake wrapped around his right arm.
I recommend admiring and taking pictures (perhaps using your camera's zoom) of this spectacular fountain from the corner with Villahermosa Palace, which is also where the Thyssen-Bornemisza Museum is located. Just like the fountain that graces the nearby Plaza de Cibeles, this one was also commissioned by King Charles III. It was built in the late 1700s and moved to this square a century later: it was originally in the nearby Carrera de San Jerónimo, one of the many roads that opens onto Puerta del Sol.
Behind the fountain, note the French-style façade of the historic Hotel Palace. The fast-food restaurants and shops on its ground floor would horrify King Alfonso XIII, who had the palace built to make up for the deplorable lack of European hotels in Madrid. When it opened in 1912 it was the largest hotel in the continent, and was equipped with phones, intercoms, and a huge novelty: private en suite bathrooms in every room! Take a look inside, especially at its magnificent dome with its spectacular art nouveau windows.
FUN FACT: at noon, three, six, and eight o'clock you can hear and see the Plus Ultra building's carillon, which is next to the entrance of the "Palace", where King Charles III, Goya, the Duchess of Alba, Pedro Romero, and Manola perform a graceful dance for two and a half minutes!