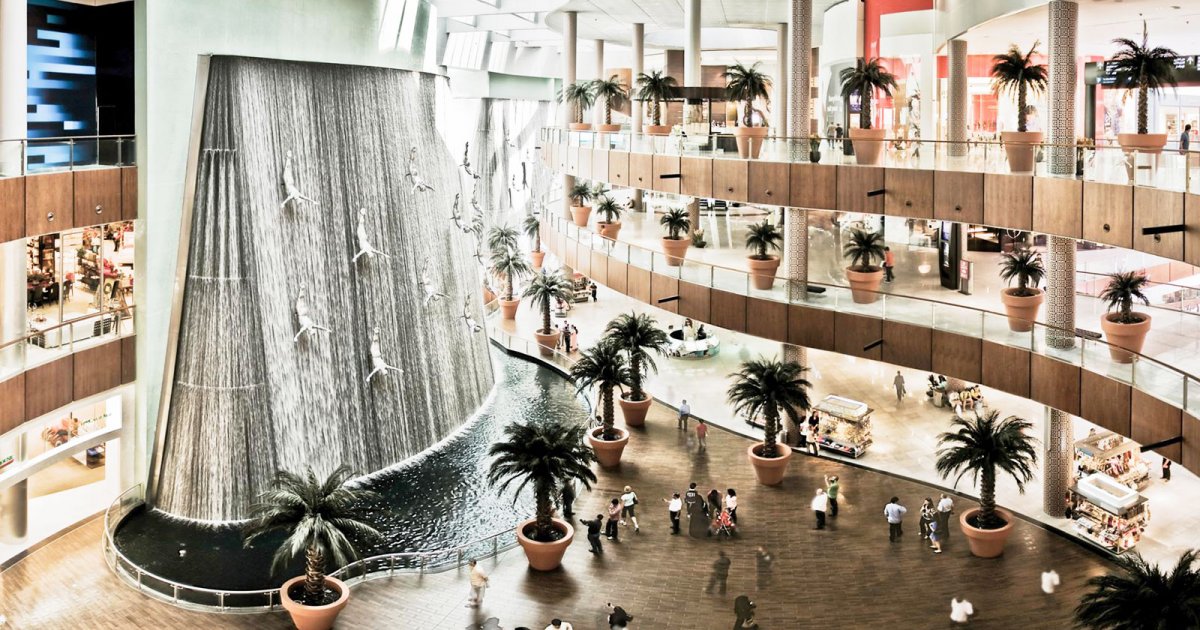 Audio File length: 2.31

Language: English / USA
Hi, my name's Marcy, and I'm your personal guide. Along with MyWoWo, I'd like to welcome you to one of the Wonders of the World: the Dubai Mall.
The Dubai Mall is a shopaholics' paradise, as well as a great place for food and entertainment.
This is one of the largest shopping malls in the world, the size of 200 soccer fields, with over 1200 stores, more than 120 bars and restaurants and a massive aquarium with over 30,000 fish swimming around in it.
Thinking of cute little tropical fish? Well, prepare to be amazed as you make your way through the long tunnel that runs underneath the aquarium, where at least 70 different marine species await you, including sharks and manta rays!
The Dubai Aquarium & Underwater Zoo also offers you the opportunity to visit a center where expert biologists take care of the creatures from birth. Have you ever seen a newborn shark, or observed a jellyfish at close quarters? You can watch shark feeding time, take a dive with a fun "shark scooter", try snorkeling and see one of the world's biggest crocodiles.
And if you feel like getting a little exercise, what better than the chance to skate on an Olympic-size ice rink, when the temperatures are hitting 40 degrees outside?
For shopping, you'll be spoilt for choice: international brands and high-fashion labels along the Fashion Avenue and in Galeries Lafayette, the jewelers in the souk, the stores selling traditional Arab clothes and accessories, craft objects…and the skeleton of a Diplodocus from 155 million years ago, measuring 24 meters long and 7 meters high! This place is a shoe lovers' paradise, with the Shoes District with about 9000 square meters dedicated to shoes and accessories.
There are endless places for food and drink in the Dubai Mall, but if you have a sweet tooth, make sure you pay a visit to Bateel for a chance to try the world's most delicious dates, or Candylicious, where you can see the rainbow-colored sweets being prepared right before your eyes!
Let me leave you with an interesting fact: here in the mall, you can admire The Waterfall, a spectacular water feature spanning four levels, with numerous statues depicting men diving into the waters.