DUBAI PARKS AND RESORTS, Bollywood Parks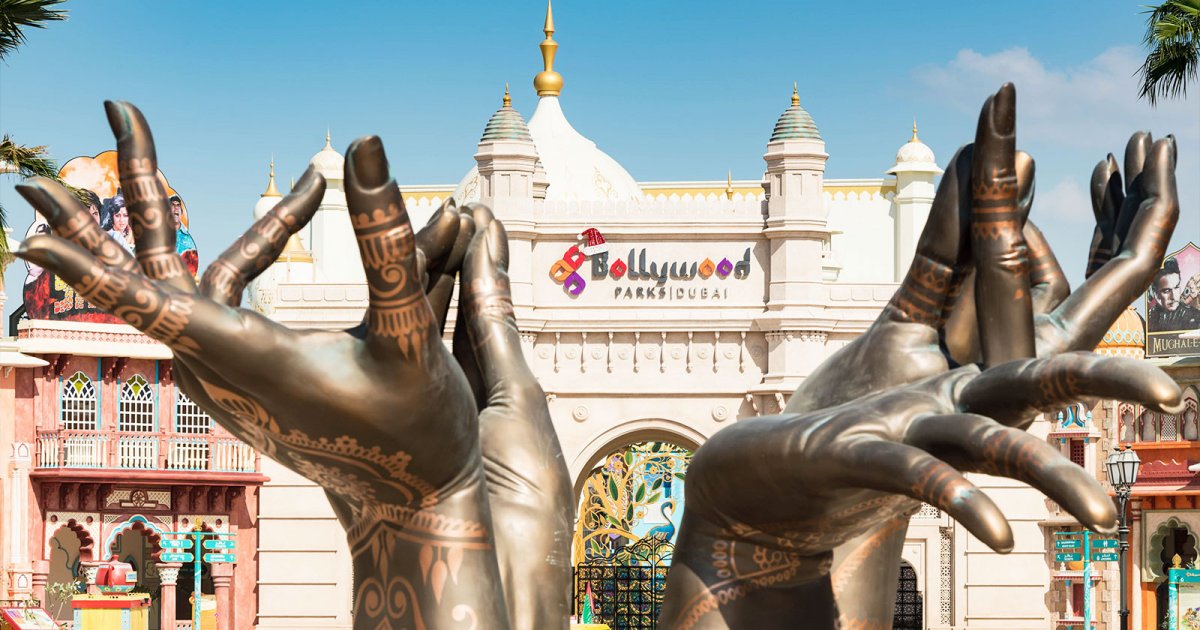 Audio File length: 2.33

Language: English / USA
Bollywood Parks Dubai, as you will have guessed from the name, is inspired by the famous Indian "Hollywood", the most productive, flourishing movie industry in the East, whose name is a combination of the world movie capital and the Indian city Bombay. Many think Bollywood is a recent phenomenon, but the Indian movie industry has actually been very active since the 1940s.
The main ingredients of Bollywood movies are music, dance, romance and the presence of one or more heroic characters. All these elements are perfectly reflected in the colors, sounds, attractions and the choreographies of the shows you can enjoy in Bollywood Parks Dubai.
The park is divided into different areas, such as the Bollywood Boulevard, where you'll find typical restaurants and shops; the Rustic Ravine, reminiscent of the more rural areas in India; the Rajmahal Theatre, and Bollywood Film Studios, where you can discover all the secrets behind a box office hit!
The Rajmahal Theatre in particular is worth a visit, not least because of the beautiful appearance of the building, in the style of a traditional Indian royal palace. In this theatre, which can accommodate up to 856 spectators, you can enjoy an authentic Bollywood-style musical, "Jaan and Jigar", or watch talented dancers challenging one another in true reality show style.
Bollywood Parks offers the chance to experience an extraordinary range of emotions, thanks to the more technological attractions, which allow you to step into the shoes of the heroic stars of the Indian blockbusters, for example through the multi-sensory experiences made possible by 4D projections.
What better way to really make you feel you're in Bollywood than a reenactment on the Crossroads stage of dance routines from the golden years of Indian cinema, between the 1960s and the 1980s? Or you might like to concentrate on the fabulously vibrant costumes, or the moves of the dancers to the classic and popular music of the "Stars on Steps" show, featuring the melodies and choreographies of a host of famous movies.
Let me leave you with an interesting fact: the famous Indian actress Madhuri, the inspiration for a dance show at the Cinema Circle, performed in a total of 70 movies during her lengthy career.
Our visit to Dubai Parks and Resorts ends here. MyWoWo would like to thank you - see you again at another Wonder of the World!