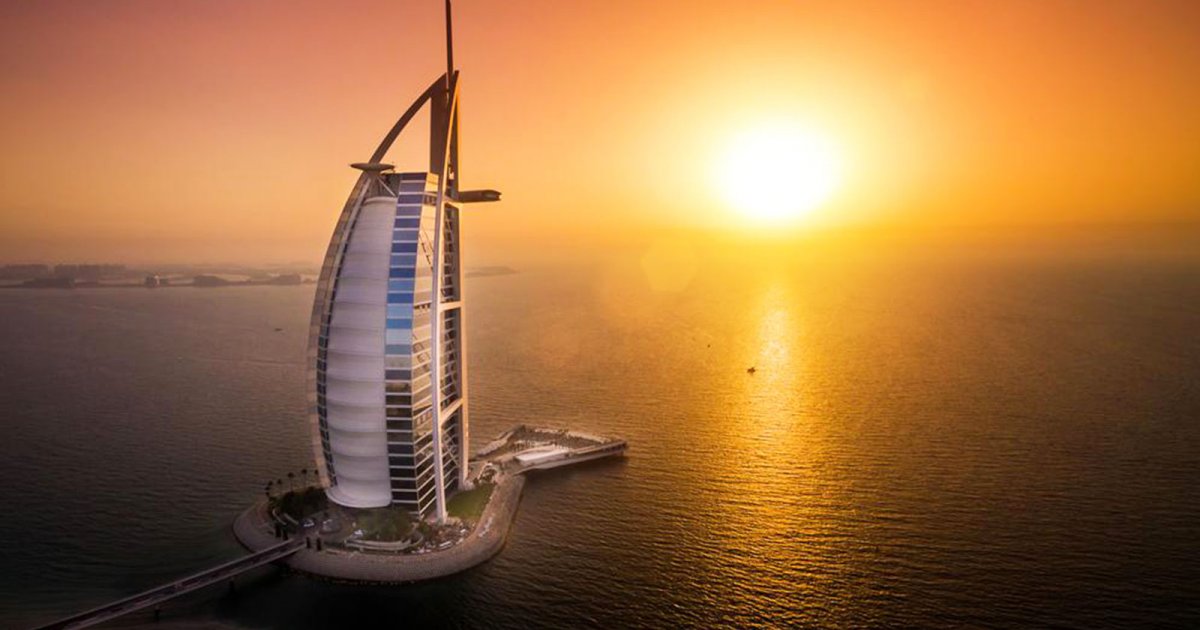 Audio File length: 2.27

Language: English / USA
If you've ever seen an advertisement for Dubai, there's one image you're sure to have been struck by: an artificial island with a sail-shaped hotel built on it. The shape, however, is not the only claim to fame of the magnificent Burj Al Arab Jumeirah.
This is the world's most luxurious hotel, the only one with seven stars, and the only one to welcome its wealthy guests on a helicopter landing platform at a height of over 200 meters.
Alternatively, those lucky enough to have a room here can be driven to the hotel from the airport in a classy Rolls Royce.
On rare occasions, the Heliport has been turned into a tennis court – the highest in the world of course! - which has even hosted a match between Roger Federer and Andre Agassi.
This is a hotel that over the years has hosted some of the most famous faces in the world – perhaps because a week in this fabulous place can cost up to $100,000. What is it, though, that makes it so exceptional?
It's not just the spa, swimming pools, exquisite service, elegant furnishings, fountains and outstanding restaurants. Everything here is extraordinary, such as the terrace that stretches out into the Persian Gulf for about 100 meters, built in Finland and brought here to Dubai by ship. The structure weighs a total of 5000 tons and is supported by 90 steel pylons, and has palm trees, private cabins with air conditioning and two huge pools.
Every aspect of the construction posed a challenge, not only because it sits on an artificial island, but also because of its location, in an area subject to strong winds blowing in from the ocean and sandstorms from the nearby desert.
The building, with a tall, tapered shape, can be sorely tested by the local climate, but a steel skeleton has been designed to support it, equipped with systems able to restore its balance so it doesn't get damaged.
An interesting fact: four times a year, on average, the outside of the structure is thoroughly cleaned to remove all the sand carried here by the wind. A specialized cleaning squad is lowered down the walls at night, when the blinding sun has set, and it takes about 14 nights to complete the job.