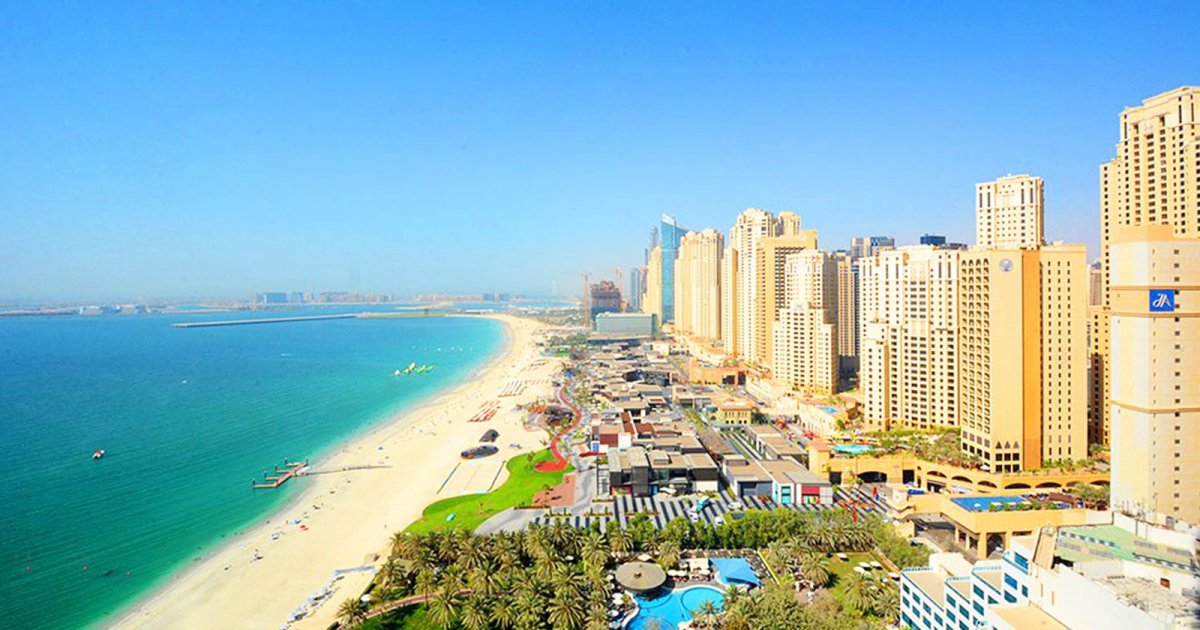 Audio File length: 2.37

Language: English / USA
Hi, my name's Marcy, and I'm your personal guide. Along with MyWoWo, I'd like to welcome you to one of the Wonders of the World: the Jumeirah area, on the coast of Dubai.
Jumeirah is one of the most exclusive neighborhoods in the city, and the name has become synonymous with luxury – this explains why you'll find it in the names of hotels and residences in other Dubai neighborhoods.
So, what's so special about Jumeirah? Just take a look around you at the array of bars, restaurants, stores, shopping malls… and above all, the marvelous fine sand of the beaches and the turquoise glimmer of the ocean!
Most of the beaches along the coast are private, and belong to some of the city's fabulous hotels, such as the Jumeirah Beach Hotel, but there's also a stretch open to the public, the Jumeirah Open Beach. An affordable alternative is the part reserved for the Jumeirah Beach Park, where you can hire a sun lounger and beach umbrellas, and where you'll find a whole range of services: showers, cafes and a superb park to relax in.
Jumeirah is also home to two of the attractions Dubai is best known for worldwide: the seven-star Burj Al Arab Jumeirah Hotel, the most luxurious in the city, and Palm Jumeirah, a huge palm-shaped artificial island. I'll be telling you about both in a separate file.
Near Burj Al Arab, with its unmistakable sail shape, you can spend a fun day out at one of Dubai's water parks, the Wild Wadi Waterpark.
Not far from there is Madinat Jumeirah, a large complex made up of hotels, residential developments with villas looking right out onto the ocean, a large shopping mall in Arab souk style where you can buy all sorts of things, as well as cafes and restaurants. There are canals running around the building and ponds that add to the appeal of the neighborhood. To get around, you can take a water taxi fashioned on the traditional abra boats, but they're much more expensive than the original ones you'll find along the Creek.
An interesting fact: the neighborhood is also home to the Jumeirah Mosque, the only one in Dubai that can be visited by non-Muslim tourists. It's incredibly beautiful, built entirely in white stone, and there are interesting guided tours offering the chance to find out more about an important aspect of the local culture.