THE GREEN PLANET, Presentation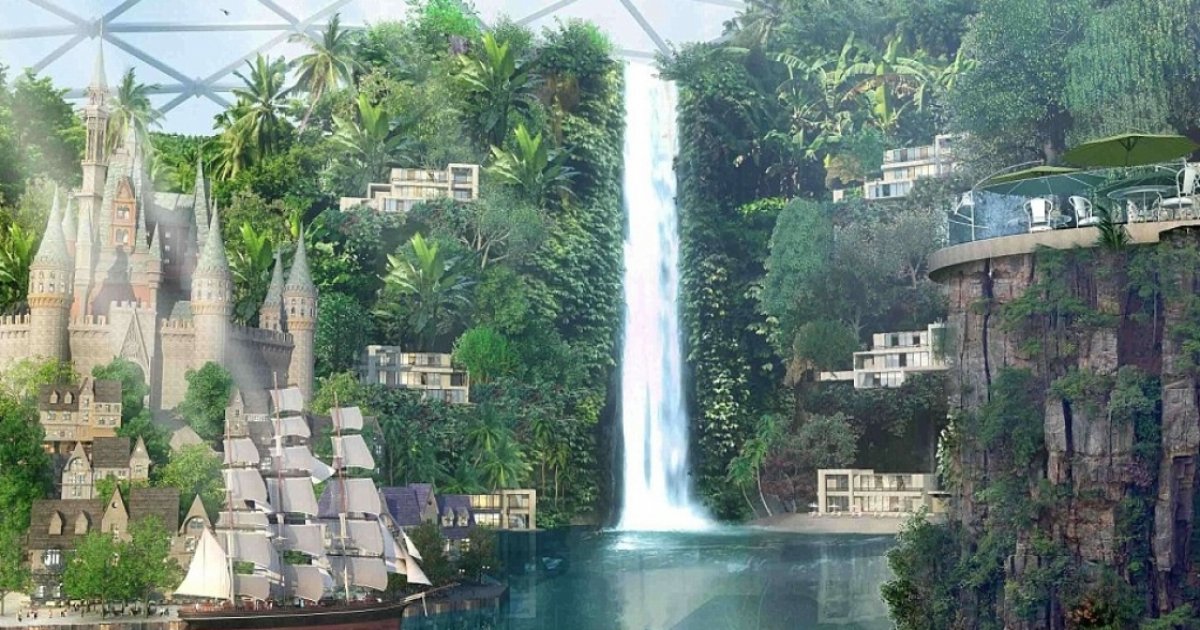 Audio File length: 2.34

Language: English / USA
Hi, my name's Marcy, and I'm your personal guide. Along with MyWoWo, I'd like to welcome you to one of the Wonders of the World: The Green Planet in Dubai.
The Green Planet is a genuine corner of tropical forest right in the heart of a country with a predominantly desert climate!
If you've already listened to some of the other files on Dubai, you'll probably have guessed that nothing here is impossible or ordinary, and The Green Planet is no exception. This is a hyper-technological masterpiece: a huge greenhouse on four levels, replicating an authentic rainforest environment, complete with flora and fauna.
The modern, elegant exterior of the building is composed of a load-bearing structure that appears to support the cylindrical plant nursery, from which all the necessary light filters through.
The landscape climbs up around a large tree in the center; as you make your way up, you'll have the chance to discover the different habitats that have been brought to life on the various levels.
There's a considerable difference between the climate, light and vegetation in the highest part of a forest, amid the treetops, and the area at ground level, which is usually humid and shady, and where the vegetation is thickest.
In this marvelous greenhouse, which hosts some three thousand living species, there are also brooks, small waterfalls and footbridges, just like in a natural forest: close your eyes and listen to the sound of the running water and the songs of the many tropical birds.
Such a complex ecosystem would not be complete without wildlife, and here you'll find everything from insects to amphibians, as well as small mammals, reptiles, fish and birds sporting the most vibrant of colors. You can admire them up close, and learn about all sorts of creatures, thanks to the exhaustive explanations of the ever-courteous staff on hand to assist visitors.
You'll also find a number of interactive stations, suitable for kids, with videos designed to teach them about various aspects of the lives of all the species that call this corner of forest home.
Let me leave you with an interesting fact: among the species you can see here is the slowest animal in the world: the sloth, an odd-looking animal that spends its entire life in the trees, travelling at a speed of just 250 meters an hour and sleeping for 19 hours a day.