BRITISH MUSEUM, Collections Building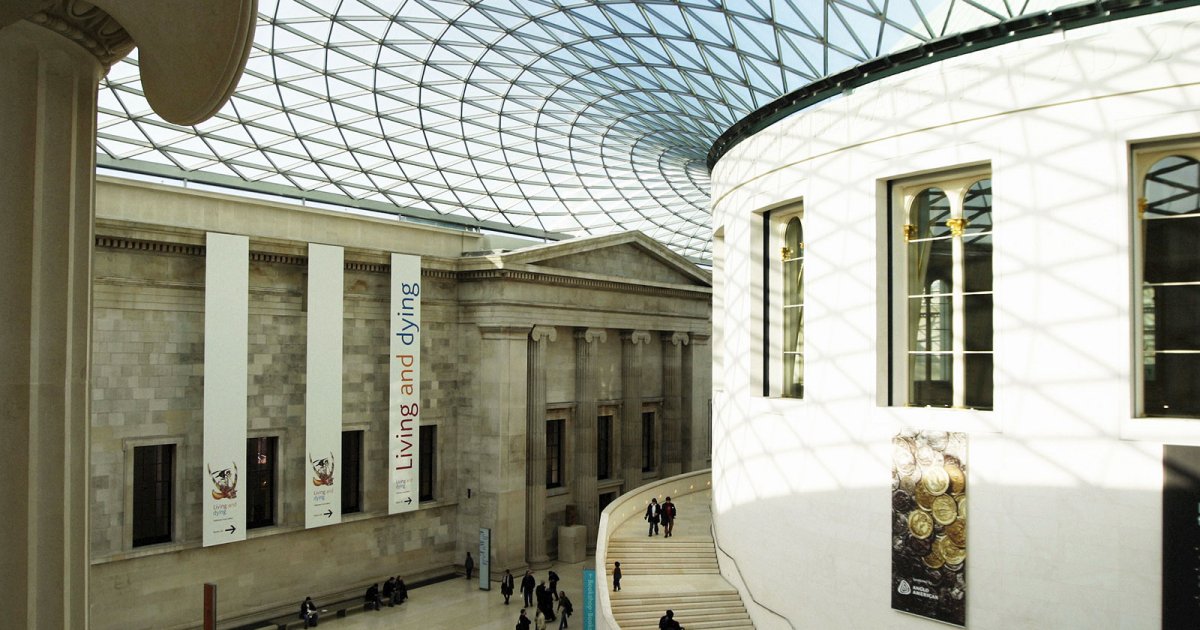 Audio File length: 2.36
Author: STEFANO ZUFFI E DAVIDE TORTORELLA

Language: English / USA
After going through the main entrance on Russell Street, you're now in the central courtyard of the British Museum. Admission is free, just like at the National Gallery: you can choose to come here on separate occasions, bearing in mind the museum's temporary exhibitions dedicated to archaeology or even Renaissance drawings, of which it has an exceptional collection.
Considering the enormity of the building and its collections, I suggest taking a few minutes to look at the map and choose the sections or works you don't want to miss.
Undoubtedly, the British Museum also reflects the United Kingdom's faded colonial power. It is no coincidence that its section dedicated to Egypt is one of the largest in the world: it has thousands of works, sculptures, mummies, and jewels, in addition to the famous Rosetta Stone, which allowed the French archaeologist Champollion to decipher the ancient Egyptian language after attempts had been made for centuries.
The heart of the section devoted to Greek and Roman antiquities is the Duveen Gallery, which was specially designed to exhibit the Parthenon Marbles that were brought to London by Lord Elgin. The temporal range of the exhibited objects is surprisingly impressive: they date from the fourth millennium BC up to the first Italic and Roman civilisations.
But the collection is not limited to Europe: you'll also see a lot of Asian archaeological objects, with thousands of historical pieces dating from the Neolithic ages to recent times, including precious treasures from Islamic culture and a beautiful Japanese collection.
What about Africa, Oceania, and the Americas? Have no fear, the museum has collections for them as well! Are 500,000 artefacts enough? Yes, you heard me right, I said that there are over 500,000 objects here from ancient civilisations, many of which came from discoveries by British explorers in the eighteenth and nineteenth centuries.
FUN FACT: the importance and authority of the British Museum are world-renowned. In 2010, the museum's brilliant director Neil MacGregor organised an exhibition that made history: called "A History of the World in 100 Objects", it was exclusively composed of items housed in the museum.
No other collection in the world can do the same!