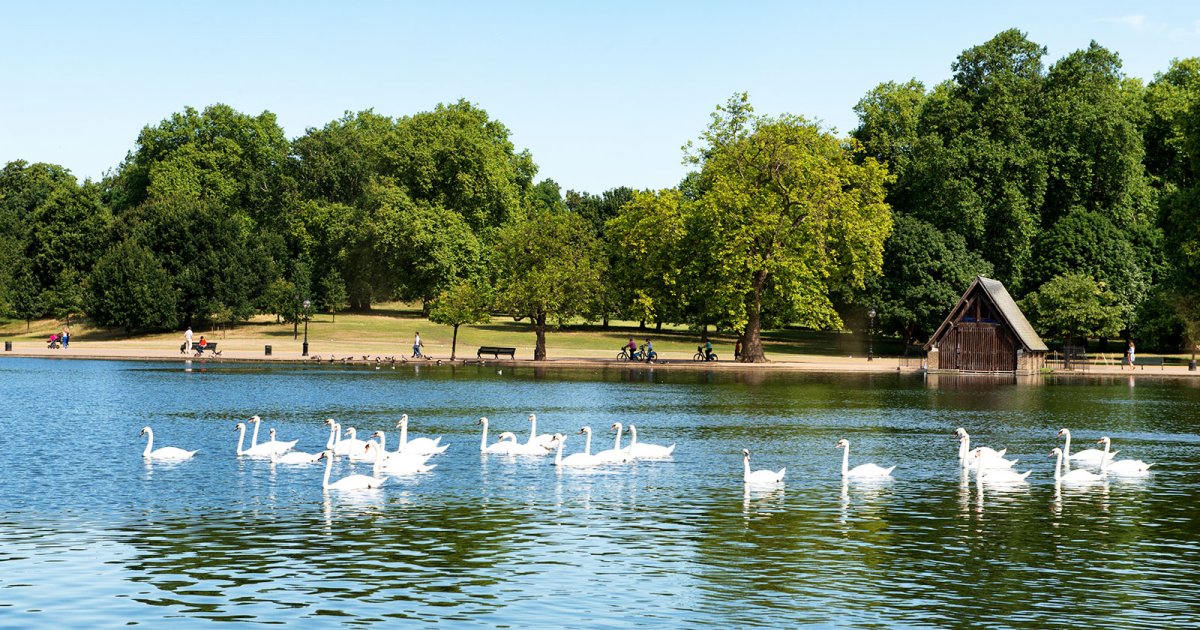 Audio File length: 2.35
Author: STEFANO ZUFFI E DAVIDE TORTORELLA

Language: English / USA
Hi, I'm Debbie, your personal guide. Together with MyWoWo, I'd like to welcome you to one of the wonders of the world.
Today I'll accompany you through Hyde Park, which is one of the most romantic places in London!
Together with the nearby Kensington Gardens, Hyde Park forms a vast green area that is loved by both Londoners and tourists and offers a break from the fast-paced life of a non-stop city. With its 253 acres, it is the largest of the nine royal parks in the capital and is an English-style public garden that is also connected to the memory of Princess Diana.
You should know that this area once belonged to the famous Westminster Abbey, but was taken back by King Henry VIII when he founded the Church of England and closed the Catholic convents. The park grounds were initially reserved for the king, who used them for deer hunting trips, one of his favourite pastimes.
Hyde Park was opened to the public in the first half of the seventeenth century by King Charles I, and in the following century it became a typical "English" park with wide clearings, groves, paths, and flowers; unlike "French" gardens, English-style gardens don't follow a geometric design, but have an apparent and "romantic" natural spontaneity. The presence of the lake known as The Serpentine considerably contributes to this natural impression. However, it is not a natural feature, having been created at the behest of Queen Caroline by blocking off a small stream.
The Great Exhibition was held here in 1851: the Crystal Palace was built in the park for the occasion, which was the first stunning building constructed with the new building materials of plate-glass and cast-iron; it became a model for many nineteenth-century structures. Taken down after the show and rebuilt elsewhere, the large pavilion was later destroyed by a fire.
FUN FACT: Hyde Park and Kensington Palace Gardens were once connected by a path that was called Rotten Row because of the lowlifes frequently found there! For security reasons it was the first street in London to be illuminated, with 300 lamp posts. But you have no reason to be concerned: after The Serpentine was created the trail disappeared, and Hyde Park is now well-protected, as for close to a century and a half it has had a permanent police station of its own.