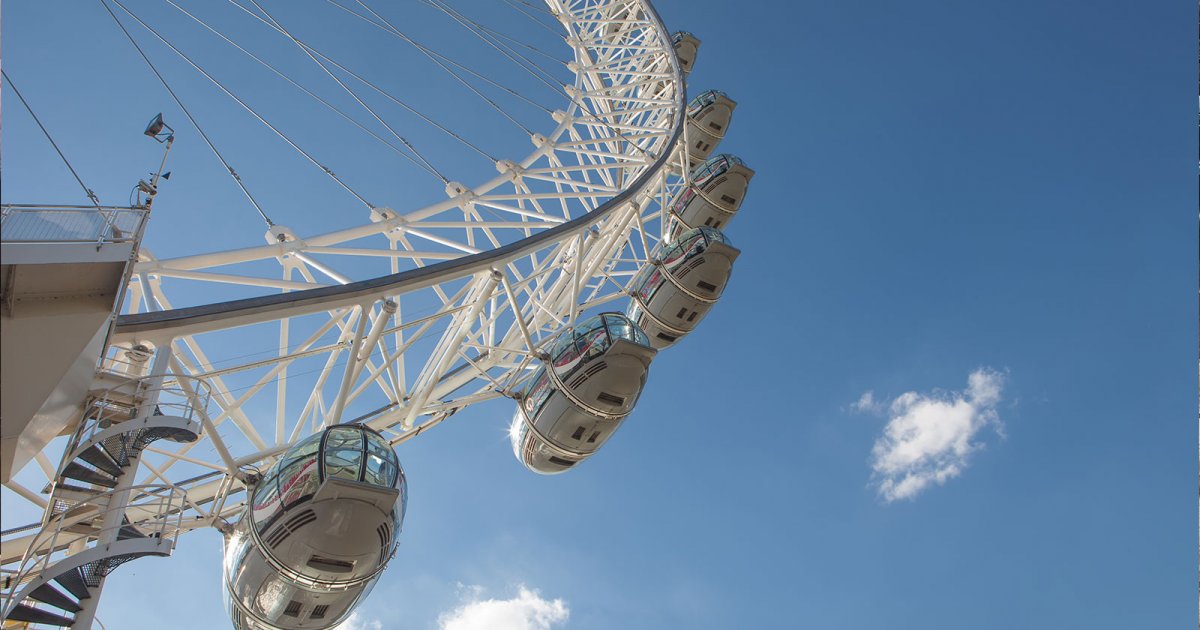 Audio File length: 2.17
Author: STEFANO ZUFFI E DAVIDE TORTORELLA

Language: English / USA
Hi, I'm Ed, your personal guide. Together with MyWoWo, I'd like to welcome you to one of the wonders of the world.
Today I'll accompany you through the London Eye, one of the highest points in London!
You can already recognize it from a distance: this great ferris wheel offers the best panoramic viewpoint in the heart of the city and has obviously become an unmistakable presence in the London skyline. Just a short walk from the Waterloo metro station, the famous "London Eye" is also known as the "Millenium Wheel" because it was inaugurated by then-Prime Minister Tony Blair on December 31st, 1999.
Just think, as soon as it was opened to the public the London Eye immediately became the capital's biggest tourist attraction, with more than three million visitors a year. So far its short life span has already surpassed that of the previous Great Wheel of London that was inaugurated in 1895 but remained in operation for just over a decade due to a technical failure that caused about eighty people to get stuck about one hundred meters up in the air for four long hours.
And now let me tell you a little bit about its history.
A pool of British architects and engineers not only cooperated to create and assemble it by means of special barges and floating platforms along the river, but also and above all, to vertically elevate it. The elevation took place at constant speeds of two degrees per hour and in two phases spaced out over a week, until it reached its actual height of 135 meters without causing any collateral damage. The technical and spectacular result you are admiring, however, is not the merit of only the British. Various components and materials of this giant structure come from five member states of the European Union.
At the time of its inauguration, the London Eye held the world record in its category, while today with the advent of two rivals, one in China and the other in Singapore, it "only" holds the European primacy.
FUN FACT: do you know why the London Eye has 32 cabins but you can also use number 33? Because for superstition, cabin number 13 was skipped!