NATIONAL GALLERY, Caravaggio Supper At Emmaus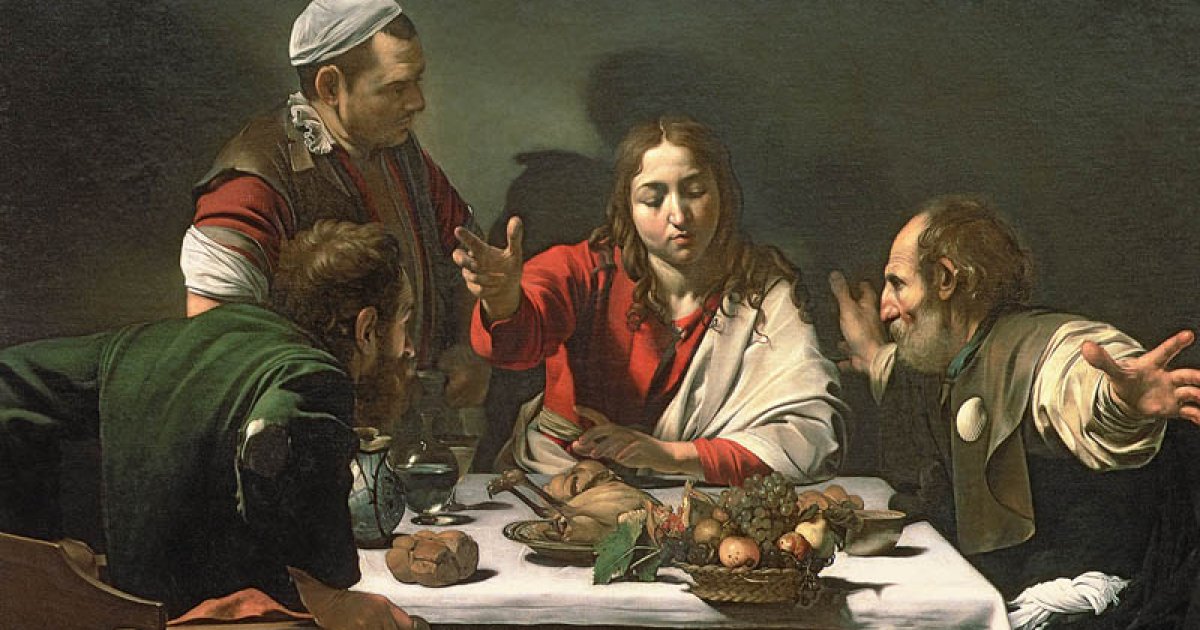 Audio File length: 2.33
Author: STEFANO ZUFFI E DAVIDE TORTORELLA

Language: English / USA
Among the 17th-century masterpieces of the National Gallery you can't miss admiring Supper at Emmaus by Michelangelo Merisi, also known as Caravaggio.
This canvas was painted in the early 17th century and represents the artist's passage from his earlier works often portraying children playing instruments or cards or impersonating Eros or Bacchus, to his later works characterized by a harsher and darker style.
The picture depicts an episode in Luke's Gospel, in which Jesus appeared to two disciples after his resurrection. While Cleopas and a friend are heading to Emmaus, a small village just a few miles from Jerusalem, an unknown pilgrim joins them. Shortly after, while dining in a tavern, the traveler breaks the bread and pronounces the blessing just as Christ had done during the Last Supper. Thanks to this gesture, the two recognize him as the Savior.
As you can see, Caravaggio chooses to represent the moment of the blessing, capturing the amazing reaction of those present. The two diners can't believe their eyes: the one on the right extends his arms, almost replicating the crucifixion position, while the figure on the left clutches his chair's armrests between his hands like he's about to shoot out of his chair in shock. Cleopas' elbow and his friend's arm (who's wearing the shell of Saint James, a symbol of pilgrims on their way to The Compostela) seem to pierce the surface of the canvas, almost involving you in the miracle as well. The only one who doesn't understand what's happening is the host, who stands there staring at Jesus, who is depicted by Caravaggio without a beard.
The light entering from the left allows you to very clearly admire the figure of Christ as well as the beautiful still lifes on the table. Everything is so realistic that you almost don't notice the miracle: in fact, the shadow projected from the host's face should cover that of Christ, who is instead fully illuminated.
FUN FACT: between the meat, carafe, and pieces of bread you can see a basket of fruit that recalls the world's most famous still life which is preserved at the Ambrosiana Library in Milan. In this case as well, the basket is half on and half off the table in a precarious balance, as if you could barely reach out and touch it to knock it over.