NATIONAL GALLERY, Leonardo The Virgin Of The Rocks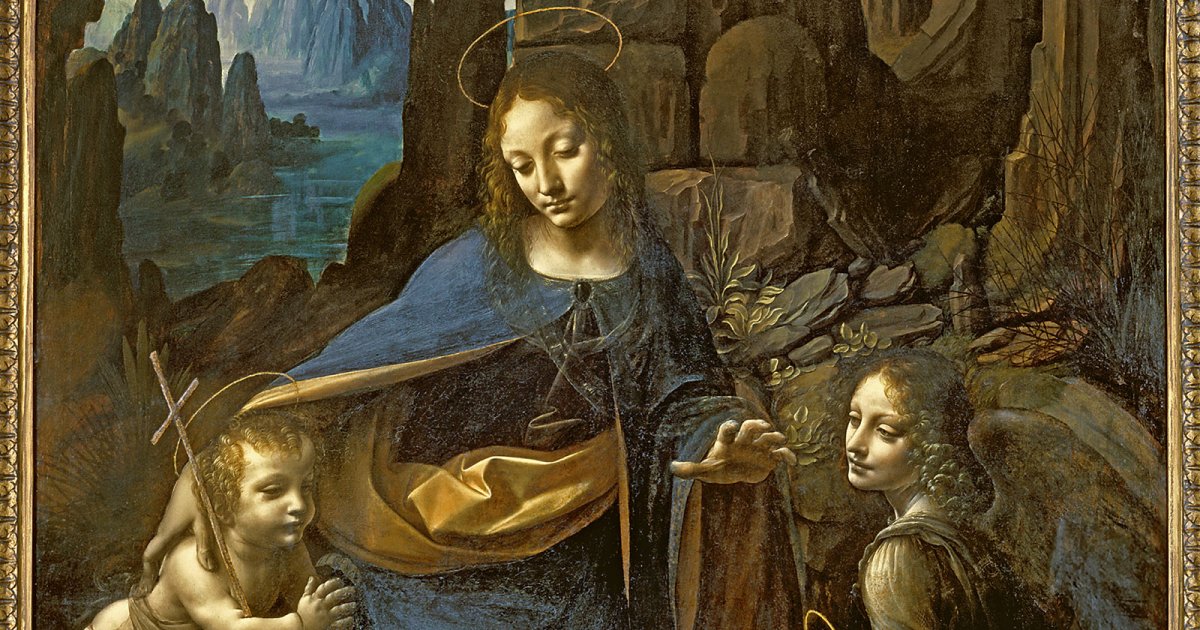 Audio File length: 2.37
Author: STEFANO ZUFFI E DAVIDE TORTORELLA

Language: English / USA
Now let me tell you about one of the masterpieces by the great genius Leonardo da Vinci: The Virgin of the Rocks.
The painting you are admiring is actually the second version depicting the same subject. The first was painted around 1485, and you can admire it at the Louvre in Paris. This painting was started in the last decade of the 15th century and finished at the beginning of the 16th century. It was commissioned from Leonardo by the Confraternity of the Immaculate Conception of the Church of Francesco Grande in Milan. Bought and sold several times, the English nobleman of the Earl of Suffolk came to own it and sold it to the National Gallery for 250,000 francs.
The group of figures before you stands out in front of a landscape dominated by the rocks in the background, pulling your gaze into the distance. The Virgin Mary covers John the Baptist with her cloak. The saint kneels in adoration of baby Jesus, who blesses him while an angel gently places her left arm on his back. Originally the two smaller figures were so similar that the faithful confused them. Only at a later stage were the staff with the cross and the parchment with the text "Here is the lamb of God" added to St John: these were two of the saint's typical attributes which helped viewers better identify him.
Compared to the painting in the Louvre, this one has greater stylistic clarity: the landscape is sharper and lets you gaze deeper into the rocky cave. Try to imagine the painting displayed in the chapel that it was painted for. I'm sure that the candles, the picture frame, and the rocks with shapes emerging from the shadows must have created the effect of a mysterious cave, symbolically alluding to the Virgin Mother's womb that protected the divine miracle.
To paint this subject, Leonardo moved away from standard depictions of the Immaculate Conception and was inspired by the legend of the meeting between Saint John and the baby Jesus in the desert. As a general rule, the Virgin is the only protagonist in this kind of painting: Leonardo's shift away from tradition makes the scene even more mysterious.
FUN FACT: did you know that Leonardo also painted a third version of the The Virgin of the Rocks? It is owned by a private individual and is stored in a Swiss bank vault; its cost has been valued at $ 50 million.