NATURAL HISTORY MUSEUM, Introduction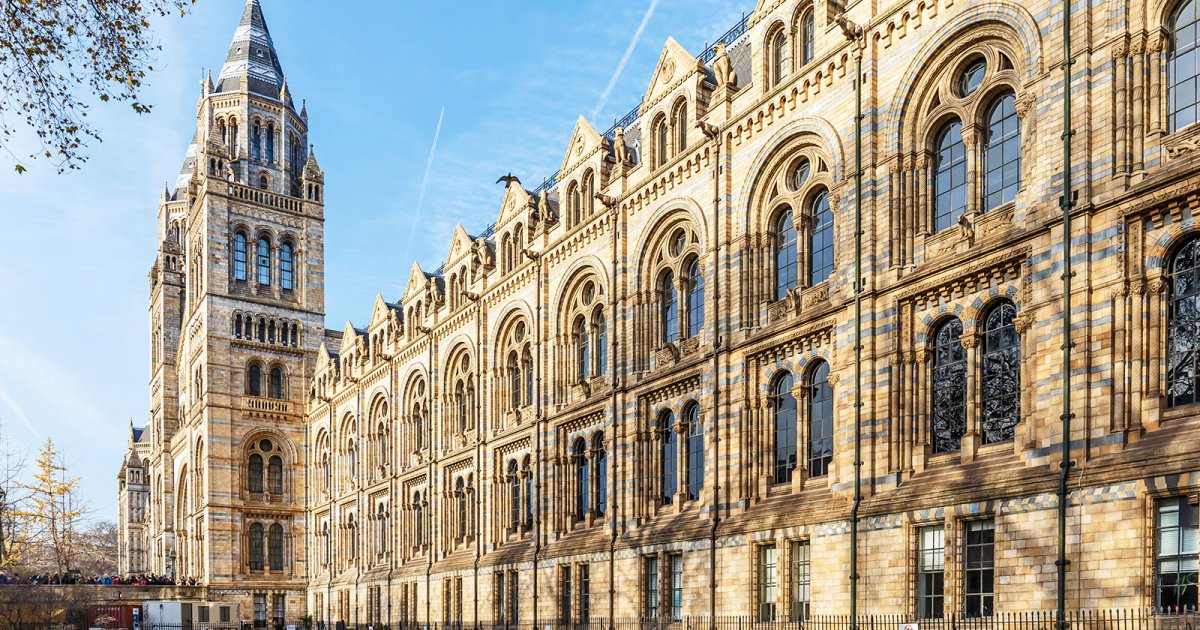 Audio File length: 3.02
Author: STEFANO ZUFFI E DAVIDE TORTORELLA

Language: English / USA
Hi, I'm Debbie, your personal guide. Together with MyWoWo, I'd like to welcome you to one of the wonders of the world.
Today I'll accompany you through the Natural History Museum, one of London's most enticing museums!
Welcome to one of the most important scientific museums in the world, set up with avant-garde, interactive, and highly engaging didactic criteria. Keep in mind that the exhibits are created with dynamic criteria, and the layout changes frequently along with many temporary exhibits. If you have children, you can let them enjoy themselves with the exhibits' "special effects", but you can also totally immerse yourself in the wonders of nature! The museum has a ground floor and two upper floors.
You probably noticed that the museum is right in front of the Victoria and Albert Museum: in fact, it's part of the collections that were organized in the Victorian age in the South Kensington neighborhood around the large rotunda of Royal Albert Hall. The museum was installed in this great, eclectic-style brick building at the end of the eighteenth century, which feels like an extraordinary medieval cathedral dedicated to the world of nature. But the Natural History Museum had already existed before it moved here: it was established in the mid-1700s right in the middle of the Enlightenment, and its nucleus came from Sir Albert Sloane's naturalistic collections that were initially exhibited at the British Museum. Just think that in nearly three centuries, geographic, botanical, and zoological explorations across the globe have led the museum to have an astonishing total 65 million pieces!
The main section of the ground floor has the reconstruction of dinosaur skeletons. The enormous diplodocus, which is one of the gigantic extinct reptiles that occupies the entire hall, has almost become the museum's "mascot".
There's also an important section dedicated to Human Biology on the ground floor that reviews the evolution of the human species both in its physical appearance and in cognitive and mental gains.
Very coherent with current events, the area called "Introducing Ecology" offers the basic elements for understanding the protection the natural environment requires. One last tip: after your visit go to the bookshop, which is famous for its imaginative and appealing gadgets!
FUN FACT: at the top of the stairs you can admire the section of a giant sequoia from the Sierra Nevada Mountains in California. It lived an incredible 1335 years, and nine men took twelve days to cut it down for the Universal Exposition in Chicago in 1892.