ROYAL ALBERT HALL, Presentation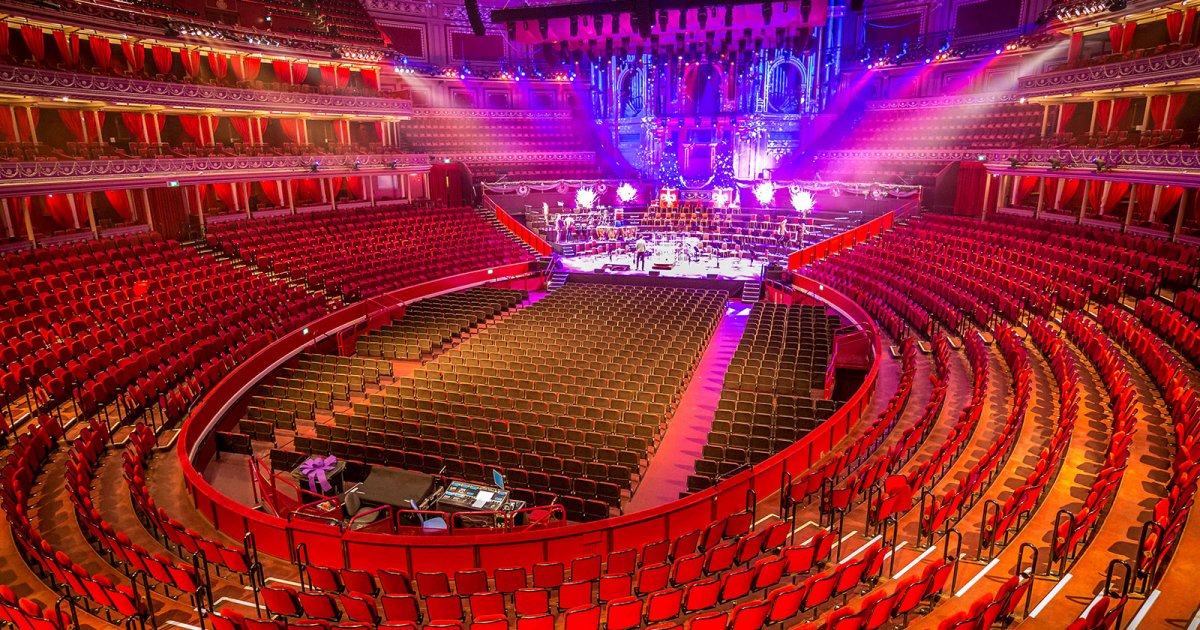 Audio File length: 2.30
Author: STEFANO ZUFFI E DAVIDE TORTORELLA

Language: English / USA
Hi, I'm James, your personal guide. Together with MyWoWo, I'd like to welcome you to one of the wonders of the world.
Today I'll accompany you through Royal Albert Hall and Kensington.
Royal Albert Hall is one of the most famous concert halls in the world!
The neighborhood you are now in, Kensington and Chelsea, is also called the "Royal Borough" and occupies the west side of central London, incorporating several ancient villages that have become elegant residential areas. Queen Victoria and even more so her spouse Albert focused on enhancing the Kensington area as a "new city" of culture and science, and it had been earmarked to house several collections of the Universal Exhibition of 1851. The neighborhood was even renamed "Albertopolis" in honor of its founder. Unfortunately, Albert died at the young age of 42 and never got to see his refined utopia take form: a great concert hall with an unmistakable shape that left its mark on the entire neighborhood; it is located right along the edge of London's largest and most popular urban parks.
Today his utopia has become a reality, and you are standing before it: Royal Albert Hall, an imposing multi-purpose rotunda designed to accommodate all sorts of shows. Built in red brick with clear profiles and bas-reliefs, the building has a Neo-Renaissance style, can hold up to 5,000 viewers, and has excellent acoustics. It is particularly famous for its summer symphonic season, named in memory of the conductor Henry Wood. Even if you don't love classical music, I still highly recommend going to a concert, especially considering that the tickets have very low prices. In any case, make sure you check the schedule: even though the hall was mostly built for symphonic music concerts, it is also well suited for other types of events, including sports events.
Not far from Royal Albert Hall, you can also visit The Albert Memorial: a remarkable Neo-Gothic monument covered with numerous sculptures. Prince Albert is depicted holding the catalog of the Universal Exhibition.
FUN FACT: Queen Victoria was very tied to the neighborhood of Kensington: in fact she was born in the royal palace of Kensington in 1819. You can still see the toys she played with as a child there, including a beautiful doll house.
And with this we have finished our tour of Royal Albert Hall. MyWoWo thanks you for staying with us, and will see you at the next Wonder of the World!