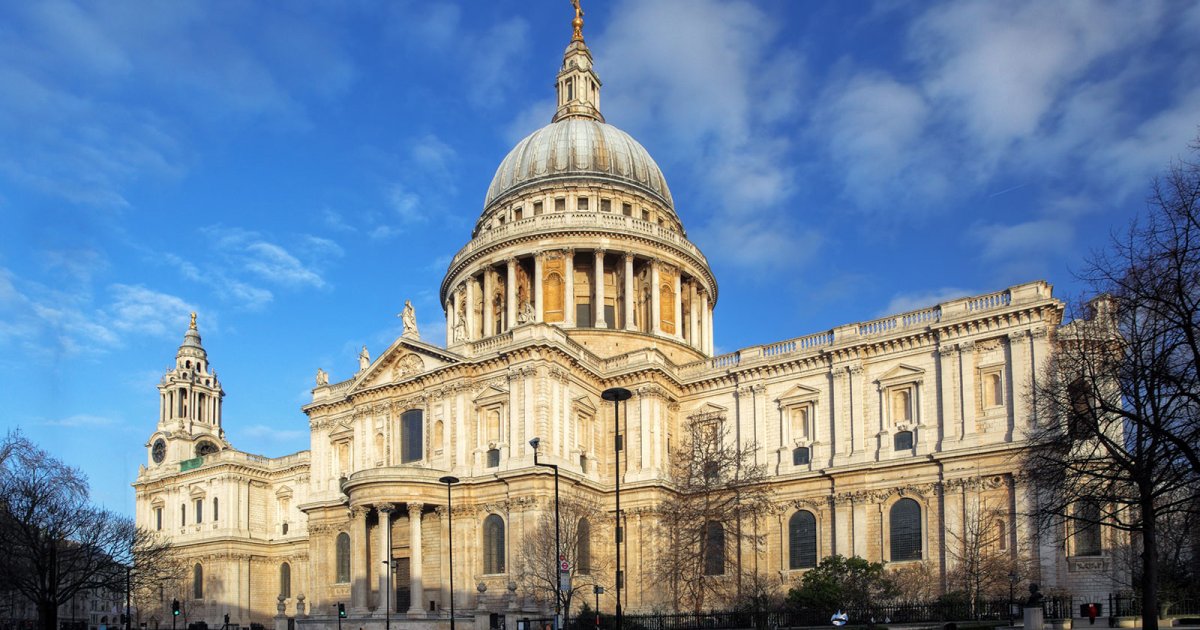 Audio File length: 2.25
Author: STEFANO ZUFFI E DAVIDE TORTORELLA

Language: English / USA
Hi, I'm James, your personal guide. Together with MyWoWo, I'd like to welcome you to one of the wonders of the world.
Today I'll accompany you through St. Paul's Cathedral, one of London's most majestic churches!
This is one of the largest churches in the world.
If this is your first time in London and you'd like to visit the city's most symbolic sites, you can't miss this masterpiece of "classic" European architecture of the 1600s. Famous for its classical beauty, St. Paul's Cathedral is located in the heart of the city: the financial district. It opened its doors at the end of the seventeenth century, 31 years after the frightening fire that raged on for four days and destroyed more than 13,000 homes in the city, including the church itself.
You should know that until that moment, British architecture had been dominated by the Gothic style. This type of architecture instead reflected the classic Renaissance style with a dome inspired by St. Peter's in Rome, even if it is different for its original triple-shell form consisting of three overlapping structures: the tallest of these is the outer shell that reaches 108 meters in height. Despite the passage of time and the fierce competition with the city's futuristic skyscrapers, St. Paul's Cathedral is still a spectacular part of the district that you can immediately point out in London's skyline.
And all you have to do to enjoy the view of London from the Golden Gallery is go up 300 steps to reach it on top of the dome. The climb is included in the ticket price for entering the Cathedral, where you'll be able to relive some of the most important events in English history. St. Paul's has been the location of royal marriages such as that of Prince Charles and Lady Diana in 1981, diamond jubilees, or the anniversaries of the rise to the throne of Queens Victoria and Elizabeth - the latter in 2012 - but has also been the funeral site of some of the most illustrious subjects of Her Majesty, from Lord Nelson to Margaret Thatcher to Sir Winston Churchill.
FUN FACT: before reaching the top of the dome, stand in the gallery that opens up onto the dome itself. It's known as the "Whispering Gallery"; if you want to find out why, go stand near the wall surrounding the gallery and have a friend whisper a few words from a remote spot on the same wall. You won't believe your ears!