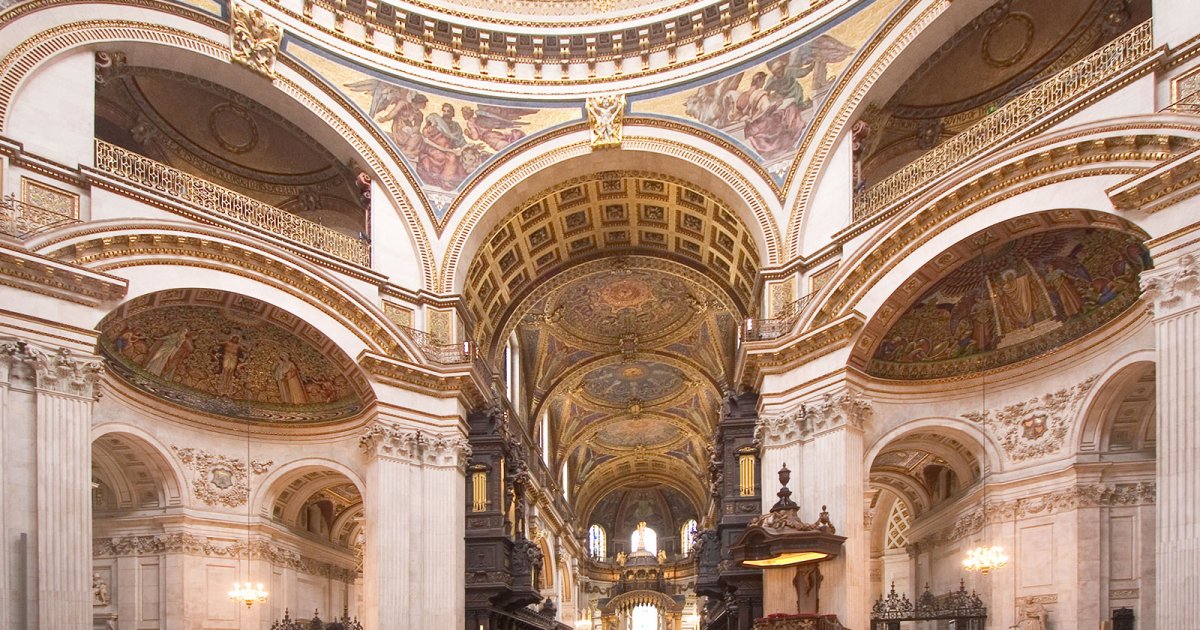 Audio File length: 2.24
Author: STEFANO ZUFFI E DAVIDE TORTORELLA

Language: English / USA
If you want to immerse yourself in the heart of English history, the best way to do it is by slowly walking through the interior of St. Paul's Cathedral. Begin with the monument commemorating the Duke of Wellington located in the space under the arch that separates the central nave from the northern one. The hero of the Battle of Waterloo, whose tomb you can see in the Cathedral's crypt, is depicted on horseback in a sculpture that was placed here almost sixty years after the creation of this funeral monument. Even though the project had always included Wellington depicted on the saddle of his thoroughbred Copenhagen, the idea of placing a horse in a church, even a bronze one, was considered unsuitable, hence the long delay!
Continuing on, at the transverse arm you'll find the monument to another illustrious protagonist of British military history, Admiral Nelson, who heroically died in 1805 during the Battle of Trafalgar. You may have noticed a circle of chairs placed at the exact center of the church. Choose one, sit down comfortably and look up, where you'll see the paintings depicting the main episodes of the life of Saint Paul on the majestic interior of the dome.
Continue along the nave towards the back of the church, being careful not to miss the suggestive marble sculpture depicting the Mother and Child; it was made by the British artist Henry Moore in 1983 in memory of Anglican martyrs who have lost their lives for their faith. After the main altar, go visit the American Memorial Chapel, the monument with which the English government wanted to pay homage to the 28,000 American soldiers who had fallen on English soil during World War II.
Finally in the crypt you'll find the tombs of some famous people, including many artists. The most memorable epitaph is certainly the Latin one engraved on the tomb of Christopher Wren, the Cathedral's architect: "Here lies Christophorus Wren, who lived more than ninety years. If you're wondering where my tomb is, look around".
FUN FACT: St. Paul's Cathedral has been the location for many an event in the city, including a basketball game that was played here in 2012 among the pillars supporting the dome for the opening of the Paralympic Games.
And with this we have finished our tour of St. Paul's Cathedral. MyWoWo thanks you for staying with us, and will see you at the next Wonder of the World!