TATE BRITAIN, Pre-Raphaelites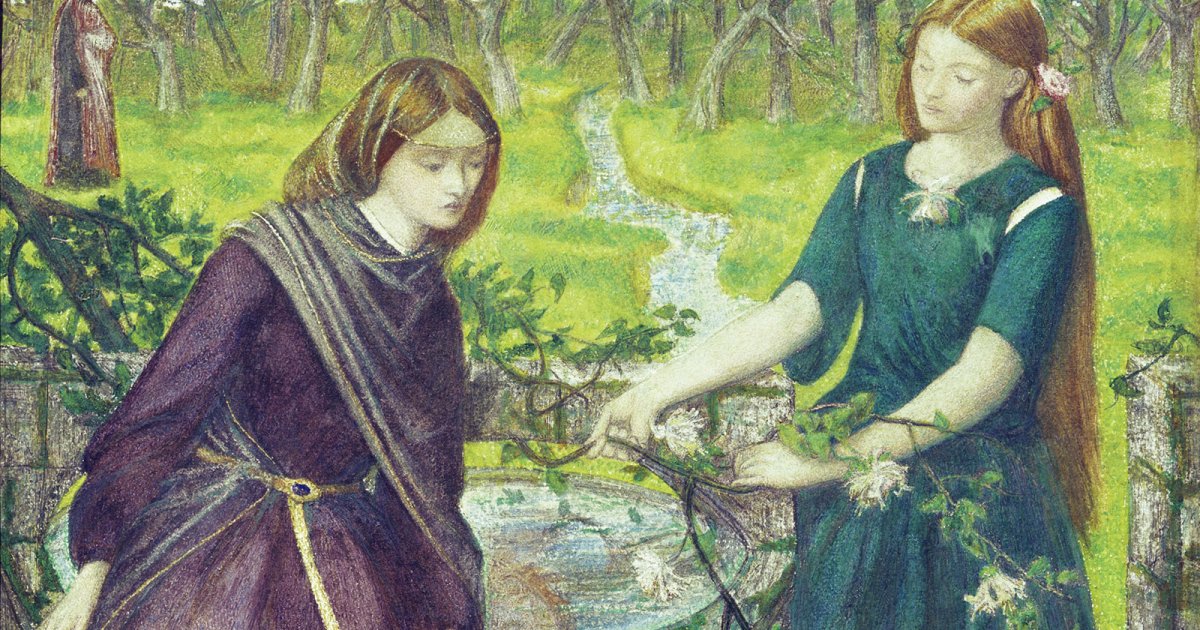 Audio File length: 3.11
Author: STEFANO ZUFFI E DAVIDE TORTORELLA

Language: English / USA
An important group of rooms house the works of the most famous group of 19th-century British painters, the so-called "Pre-Raphaelites". In a very characteristic expression of Victorian taste, with the name of their movement these artists claimed to have been inspired by "pre-Raphael" Italian painting, thereby rejecting modernity.
The Pre-Raphaelite Brotherhood was founded in London in 1848 by a group of artists who rejected the rules of academic classics in favor of painting from the Middle Ages: they loved remembering historical or fantastic details, nostalgic atmospheres, and scenes full of hidden symbols and meanings. Stylistically, they expressed themselves with bright, elegant drawings in a wide range of colors. They looked to the past, but didn't forget the reality they were living in: they were inspired by Shakespeare but also by their contemporary romantic poets; they depicted biblical episodes, but also scenes of daily life in Victorian society, believing in the unrepeatable uniqueness of artistic creation and combatting the flattening of industrial production. Their most important artist was Dante Gabriele Rossetti, who was known for his fatal women with languid and sensual expressions that were often associated with poetic and symbolic images. Born in 1828 by an Italian who was teaching at King's College in London, Dante devoted his time to painting and poetry with equal passion.
Here at Tate you'll also be able to admire two paintings by Rossetti that made quite a scandal, entitled: The Girlhood of Mary Virgin and Ecce Ancilla Domini, both on the theme of the Annunciation. In fact, the domestic setting and rich details were considered unsuitable for a sacred scene. The same Queen Victoria wanted to see them privately so she could personally witness their provocative capacity.
Lastly, go admire the majestic historical reenactments of Sir Lawrence Alma-Tadema, the greatest exponent of the late 19th-century academic style. You will be seduced by the exceptional ability his great paintings have at reconstructing scenes of everyday life from thousands of years ago, which are depicted with extreme clarity and a taste for anecdotes. For this reason he was most beloved by the high British bourgeoisie, who saw a reflection of the glory of their empire in the glory of the past.
FUN FACT: some Pre-Raphaelites, particularly Edward Burne-Jones, had a strong preference for medieval and mythological settings. It seems that one of the young men influenced by his works became one of the most famous novelists of the twentieth century: John Tolkien, author of the The Lord of the Rings saga.