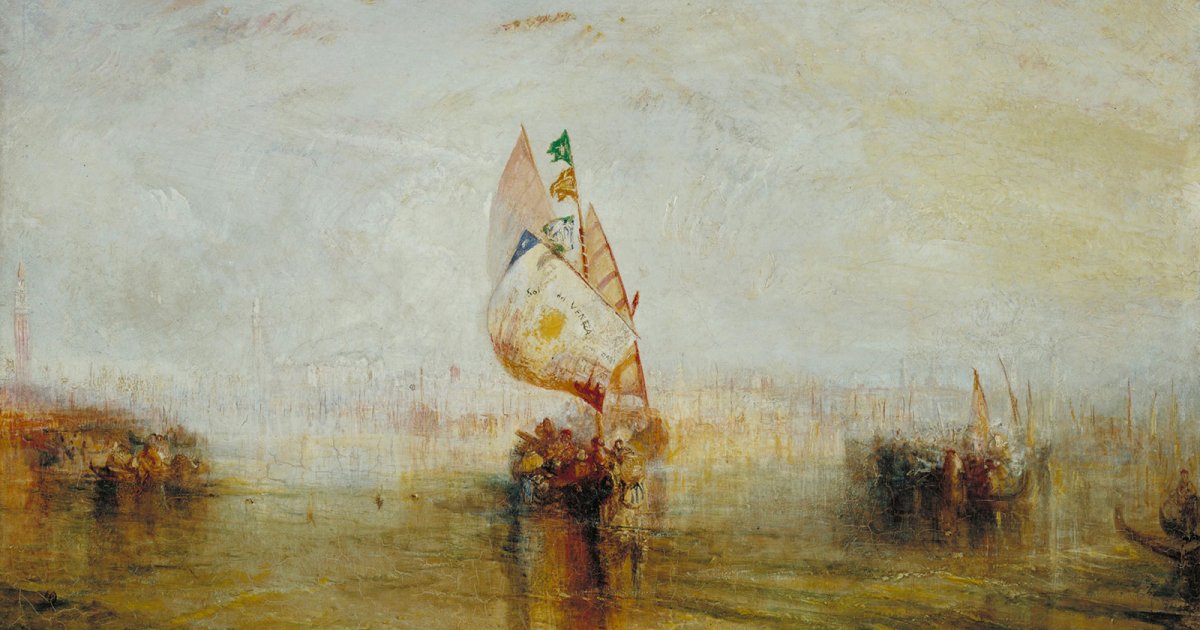 Audio File length: 3.12
Author: STEFANO ZUFFI E DAVIDE TORTORELLA

Language: English / USA
The section dedicated to William Turner fully justifies your visit to Tate Britain by itself. He was born in 1775 and died in the mid-1800s, and was certainly one of the most fascinating, autonomous, and innovative painters of early European Romanticism: he was a cardinal figure of art and culture, whose choices often seemed bizarre and even provocative in the eyes of contemporaries.
His painting is a fascinating mixture of vapors, water, atmospheres, classic memories, and real life depictions. A precocious and predestined genius, at the age of fifteen he was admitted to the Royal Academy, where he excelled in all subjects: painting, watercolor, drawing, oil, topography, and engraving. A tireless and true romantic wanderer, as a young man he took long walks in the English and Welsh countryside. Just like his great contemporaries and adversary Constable, Turner was intensely and intimately British, but unlike Constable, Turner was always curious about the world and seeing other landscapes, and he took several study trips to other nations. On his first trip at the age of twenty-eight, instead of the classic, Mediterranean routes of the Grand Tour, Turner chose the snow, the alpine lakes, and the "sublime" peaks of the Alps. In 1819 his first trip to Italy led him to Venice, which thrilled him for the reflections and transparency of the water, monuments, sky, and clouds. Although he loved Rome and Naples, no Italian town fascinated him as much and he went back to Venice four times, each time finding new and amazing combinations of lights, colors, brush strokes, and glossy contours for scenes and views that at that time had already been reproduced thousands of times.
In his later years, Turner developed an extraordinary ability to render the varied richness of colors and the fantastic appearance of monuments from the sky's mists and history. You can appreciate his formidable skills depicting every meteorological nuance: mists, snow, sea storms, fires, morning frosts... even the novelty of a locomotive's steam mingling with the rain.
FUN FACT: Turner gave over 300 paintings to the English State as well as thousands of drawings and watercolors. But he gave them under one requested condition: that the works would remain alone, without being mixed with other artists. This is why the Clore Gallery was built, where Turner's masterpieces are displayed in rotation.
And with this we have finished our tour of Tate Britain. MyWoWo thanks you for staying with us, and will see you at the next Wonder of the World!