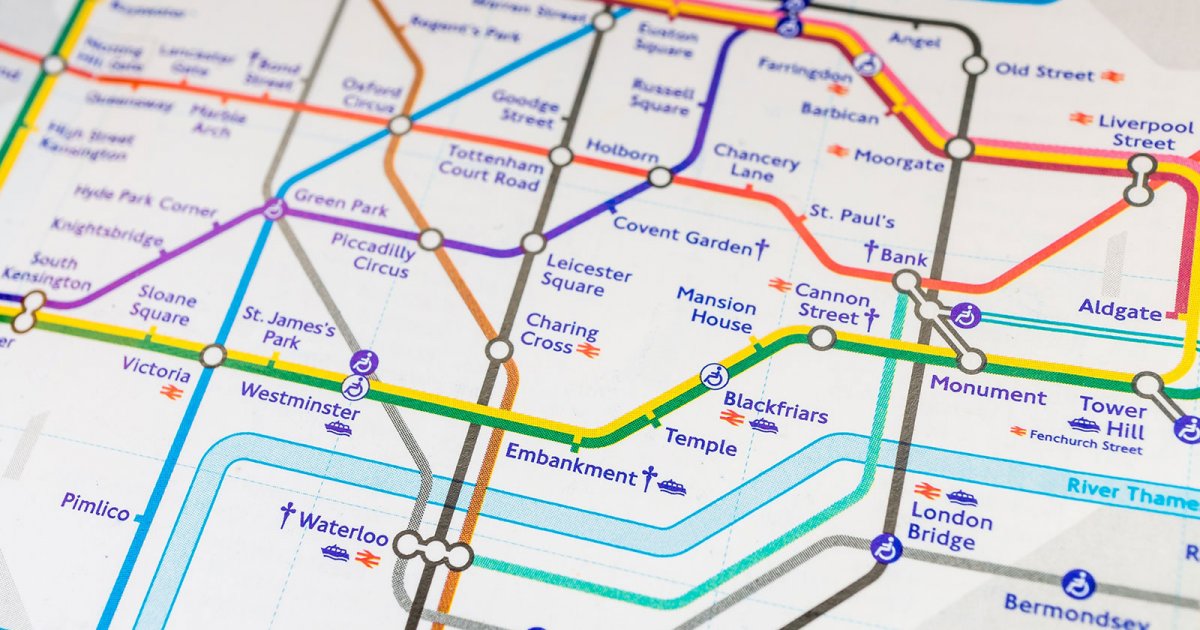 Audio File length: 2.28
Author: STEFANO ZUFFI E DAVIDE TORTORELLA

Language: English / USA
You can use the London Underground all year long with one exception: on Christmas Day. Service on the Central and Victoria lines was recently increased to 24 hours at weekends.
There are more than a billion trips registered each year on the Underground network: if you consider individual travellers, including residents, tourists, and commuters, that's about twenty-eight million people. With such big numbers, as you can imagine, the Tube is often overcrowded. Certain stations are even closed during big events like football games or musical concerts to avoid dangers related to huge crowds. Just think, during rush hour there can be up to four people squashed into every square metre.
The subway is famous for its efficiency and punctuality: in the unlikely event that your delay is longer than 15 minutes, know that you're entitled to a refund of your ticket, regardless of its cost!
Its stations and trains don't have any particular aesthetic features like the subway systems in other cities do: in contrast, its graphics are an absolute masterpiece, and have been studied and copied for more than a century as a model of clarity and legibility.
The Underground's unmistakable symbol is the roundel, which is the signpost with the station's name. It is a vivid red circle with a blue bar in the middle featuring white text; these are also the colours of the national flag. The symbol was conceived in the early 1900s, and at first the middle bar simply had the word "Underground". The artist Edward Johnston designed its typographical characters, which are named after him; this font is used to write the names of the individual stations.
Even though the graphics were excellent, the growing number of lines and stations made it increasingly difficult to get oriented. In 1933 a schematic simplification of the lines was introduced that used colours to identify the different lines at a glance, and the routes' topographic accuracy was slightly distorted to improve their visibility. The roundel, the Johnston characters, and the map drawn by Beck are still the basis of the coordinated graphic design of the incredibly popular and indispensable Tube.
FUN FACT: London's subway lines have a Wi-Fi connection, but it's impossible to use your telephone on them thanks to unresolved technical issues.
And with this we have finished our tour of the London Underground. MyWoWo thanks you for staying with us, and will see you at the next Wonder of the World!