TOWER BRIDGE, Introduction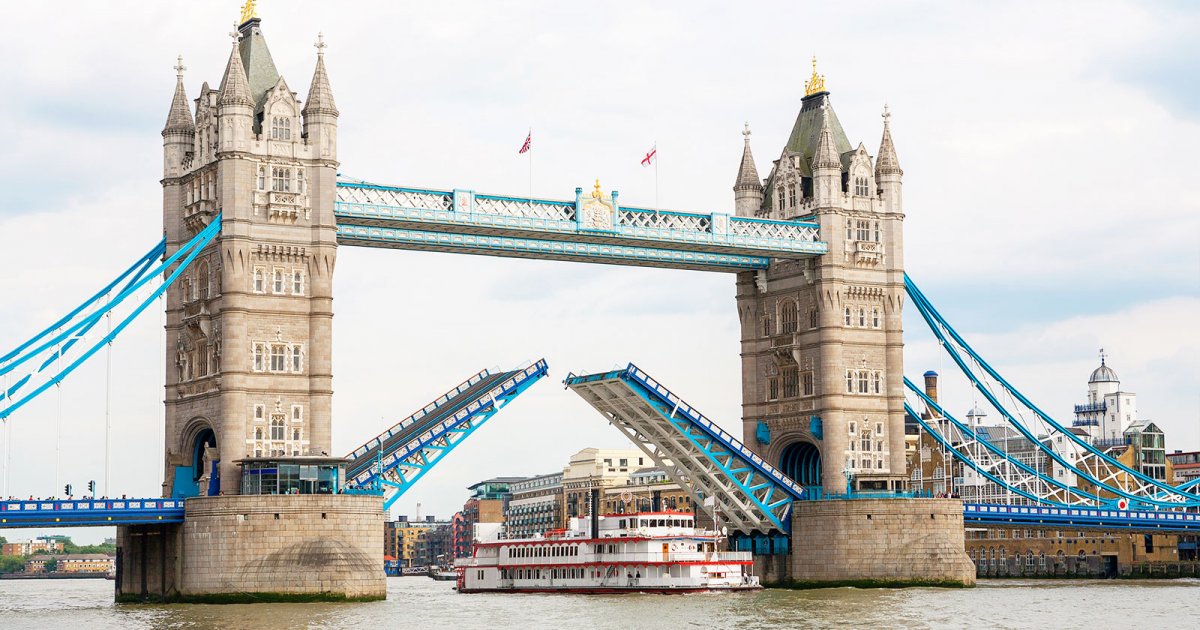 Audio File length: 2.21
Author: STEFANO ZUFFI E DAVIDE TORTORELLA

Language: English / USA
Hi, I'm James, your personal guide. Together with MyWoWo, I'd like to welcome you to one of the wonders of the world.
Today I'll accompany you around Tower Bridge, one of London's most fabled sights!
The bridge where you now stand, known as Tower Bridge, is undoubtedly the most commonly-used bridge that crosses the River Thames. It got its name thanks to its proximity to the Tower of London, the historic royal castle constructed by William the Conqueror in order to control the river port.
But don't think that it has the same ancient origins: it dates back to the mid-1800s, in a period of economic development when it became necessary to build a new crossing over the Thames that didn't prevent access to the river port.
In 1876 a public competition was held, and the 50 proposed sketches were also evaluated based on their aesthetic relationship with the nearby medieval castle; the design for a drawbridge created by Horace Jones was selected.
When its architect passed away, the bridge's construction was completed, with some modifications, by the engineer George D. Stevenson, the father of the author of Treasure Island. It was officially inaugurated in 1894 in the presence of the Prince of Wales, the future King Edward VII.
The magnificent end result you see now has a Victorian Neo-Gothic style, with two towers crowned by spires and joined by two raised walkways, with two platforms below that are used for road and pedestrian traffic. When necessary, which is about a thousand times a year, the walkways and platforms can be raised in about a minute to reach a maximum angle of 83 degrees, allowing larger ships to pass. Who knows if you'll be lucky enough to see it happen!
You should know that on this spot in 1870 an underground tunnel was opened, first with just a railway line and then also with a paid pedestrian underpass; however, the tunnel was an inadequate solution in view of the increasingly heavy road and river traffic. The "Tower Subway" was closed at the end of the nineteenth century, having been completely replaced by the bridge.
FUN FACT: Tower Bridge is so famous that there is even a DIY version made from Lego bricks. And when you've finished building it you can even add a black taxi, a red double-decker bus, a yellow lorry, and a green car!