WESTMINSTER ABBEY, Convent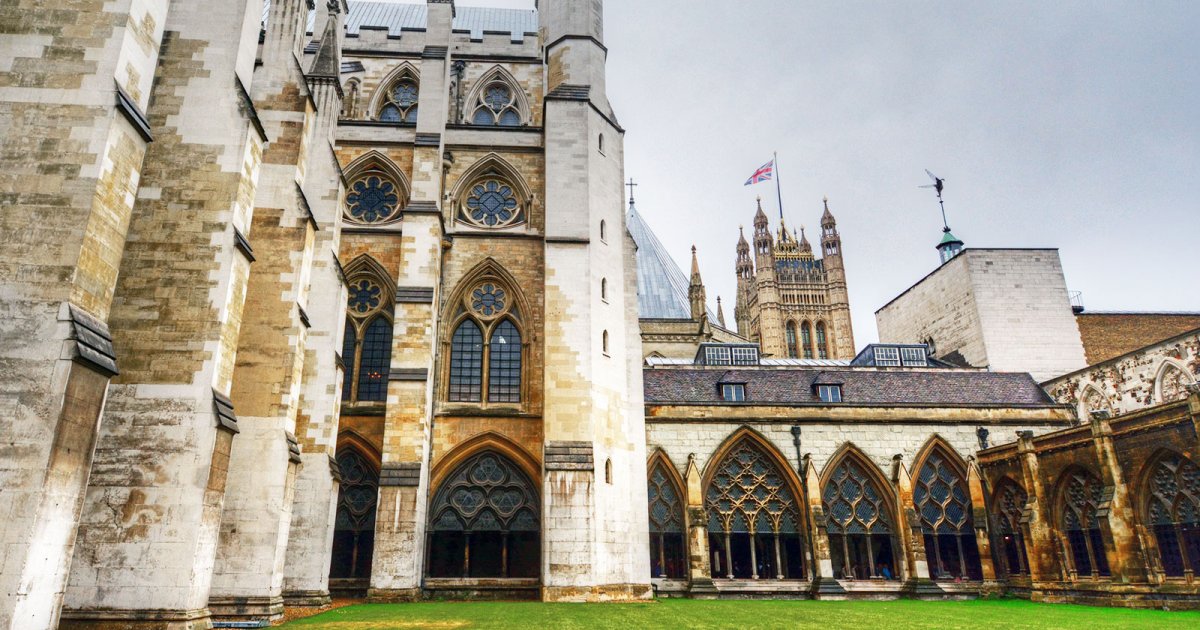 Audio File length: 2.26
Author: STEFANO ZUFFI E DAVIDE TORTORELLA

Language: English / USA
Your tour of Westminster Abbey continues in the convent rooms. As you may recall, when the Church of England was established in the mid-sixteenth century King Henry VIII closed all the convents in England, including this Benedictine abbey. Despite this, various parts of the Gothic building have been preserved.
From the church's right nave, we come to the Gothic galleries of the large cloister, whose construction began in the mid-1200s and ended a century later. The large arcades open onto tracery windows that face the central lawn.
A passage on the eastern side of the cloister leads you to the most beautiful architectural part of the entire convent complex, the Chapter House, where the Benedictine monks met from the 13th century onwards. It has an octagonal shape, and I especially suggest admiring the extraordinary umbrella vault supported by a single central pillar with star-shaped ribbing: this type of extravagant solution is undoubtedly one of England's most original contributions to the Gothic style. I'd also like to point out that the room's original tiled floor is exquisitely preserved, as are some of its 13th-century decorations such as the statues at the entrance and the frescoes of the Last Judgement created by an English monk.
On the same side of the cloister you can visit the Pyx Chamber and the Norman undercroft containing the interesting Westminster Abbey Museum, where the monument's history is recalled through priceless original pieces.
At the back, you'll find the small seventeenth-century cloister that was damaged in the war, and from here you'll be delightfully surprised to discover a wonderful garden: it belongs to the exclusive Westminster School, which was established seven centuries ago to educate the British aristocracy's children.
Go through the arch to leave the large cloister and you'll find yourself in Dean's Yard surrounded by small houses of medieval origin. Welcome to this unexpected, peaceful oasis in the middle of London's crazy traffic!
FUN FACT: the last royal funeral held in the abbey was that of the Queen Mother, Elizabeth Bowes-Lyon, who died in 2002 at the impressive age of 102. She lived two months longer than her daughter Margaret and forty years longer than her husband George VI!
And with this we have finished our tour of Westminster Abbey. MyWoWo thanks you for staying with us, and will see you at the next Wonder of the World!