BILL BAGGS PARK, Presentation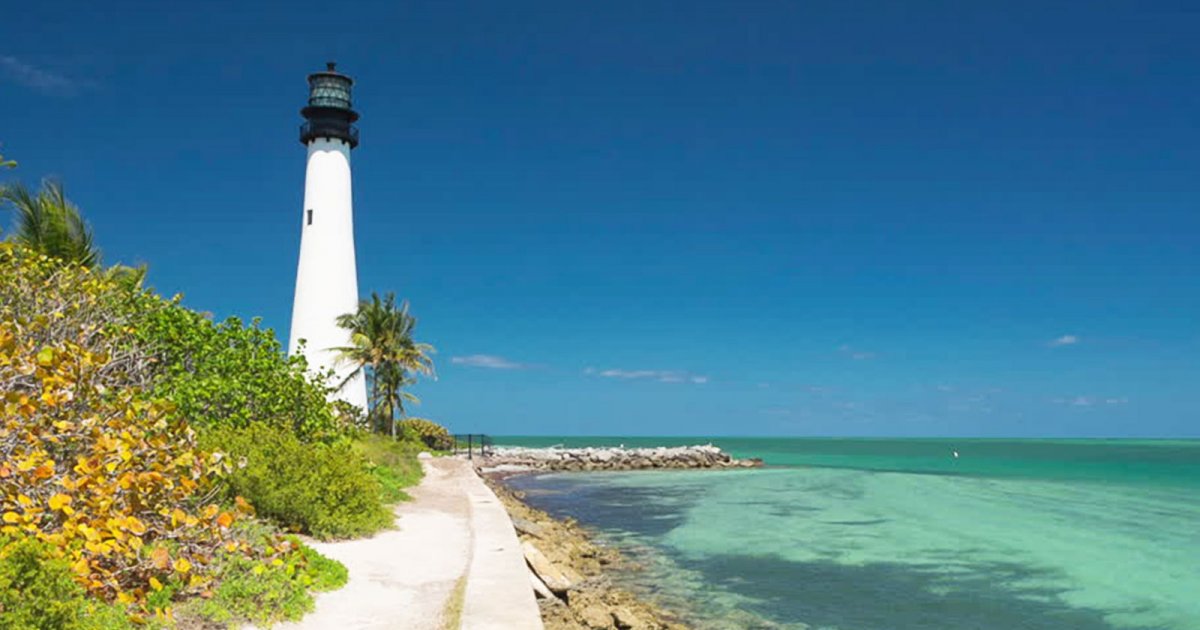 Audio File length: 2.02

Language: English / USA
Hi, my name's Scott, and I'm your personal guide. Along with MyWoWo, I'd like to welcome you to one of the Wonders of the World: Bill Baggs Cape Florida State Park.
Bill Baggs Cape Florida State Park is located on the southern tip of Key Biscayne, also named Cape of Florida by the famous Spanish conquistador, Juan Ponce de León.
The park covers an area of over two square kilometers, and is characterized by tropical flora, predominantly mangroves. It is crossed by sandy paths and wooden walkways.
You'll find lots to do here. If you enjoy walking, you'll love the nature trail that winds its way through the tall brushwood, amid copses and sandy banks. The hike takes half an hour at most, and if you prefer, you can also bike along it.
If you're more of a sea lover, you might like to spend the day, or even just a few hours, relaxing on the beach that stretches for over two kilometers and is very popular with locals and visitors alike. Not far away, you'll find a number of covered pavilions where you can enjoy a picnic or a barbecue.
There is a noteworthy lighthouse at the southernmost tip of the park. It was built in 1845 to replace an earlier one that had been destroyed during the Second Seminole War, fought between 1835 and 1842. In case you didn't know, the term "Seminole" refers to a group of Native American ethnic groups who rose up against the government of the United States, which wanted to force them to move to the reservations in the West. The first act of war was the siege and destruction of the lighthouse by the Seminoles, who killed one of the lighthouse keepers. Although the brick lighthouse you see today is a reconstruction of the original structure, it is still the oldest building in Florida.
Let me leave you with an interesting fact: although the waters lapping the park shores may appear to be calm and peaceful, they are actually very dangerous, and countless boats have sunk here as a result of the numerous shallows and unpredictable, rapidly shifting currents.