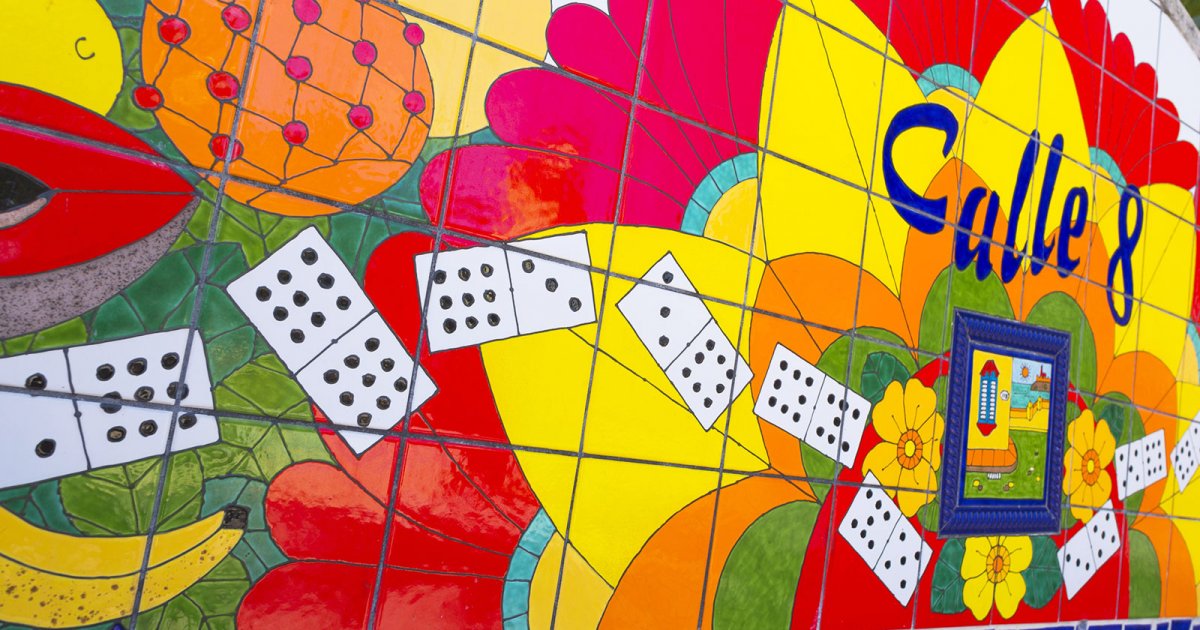 Audio File length: 2.33

Language: English / USA
Hi, my name's Marcy, and I'm your personal guide. Along with MyWoWo, I'd like to welcome you to one of the Wonders of the World: Calle Ocho.
Calle Ocho is the beating heart of the Little Havana neighborhood, where a number of different immigrant communities, especially Cubans, have settled to begin a new life in the USA. Little Havana is rather like the Miami equivalent of New York's Little Italy, and Calle Ocho is the neighborhood's main street.
The English name of the street is S.W. Eighth Street, but it's known as Calle Ocho to everyone, locals and tourists alike.
I suggest starting your stroll at the most authentic expression of Cuban culture in the United States, opposite the Brigade 2506 Memorial in honor of the Cuban exiles who lost their lives in the Bay of Pigs on April 17, 1961. These men had set out from the USA with the aim of overthrowing Fidel Castro, the leader then in power. Certain of US air cover and the help of the local population, they landed in the Bahía de Cochinos armed with old-fashioned rifles and dressed in t-shirts and tennis shoes. The help they had hoped for never materialized, and Fidel Castro made short work of them as he smoked a cigar; the few that survived were sentenced to 30 years in prison.
Right beside the monument, you can see Máximo Gómez Park, also known as "Domino Park" because of the popularity of the game among regulars at the park. Next to the park, you'll see the Molina Fine Art Gallery, featuring the works of the Cuban artist Luis Molina, renowned for his paintings celebrating African-Cuban culture. The whole street is lined with bars, shops and restaurants that make visitors feel they're in a microcosm of far-off lands. The sound of Latin and South American music, mixed with jazz, will accompany you along the way.
At the end of the street, take a moment to look at the Woodlawn Park Cemetery, where you can see a black marble memorial dedicated to the Unknown Cuban Freedom Fighter.
Let me leave you with an interesting fact: Woodlawn Park Cemetery is also home to monuments in memory of three former Cuban presidents, including Carlos Prío Socarrás.