DEERING ESTATE, Presentation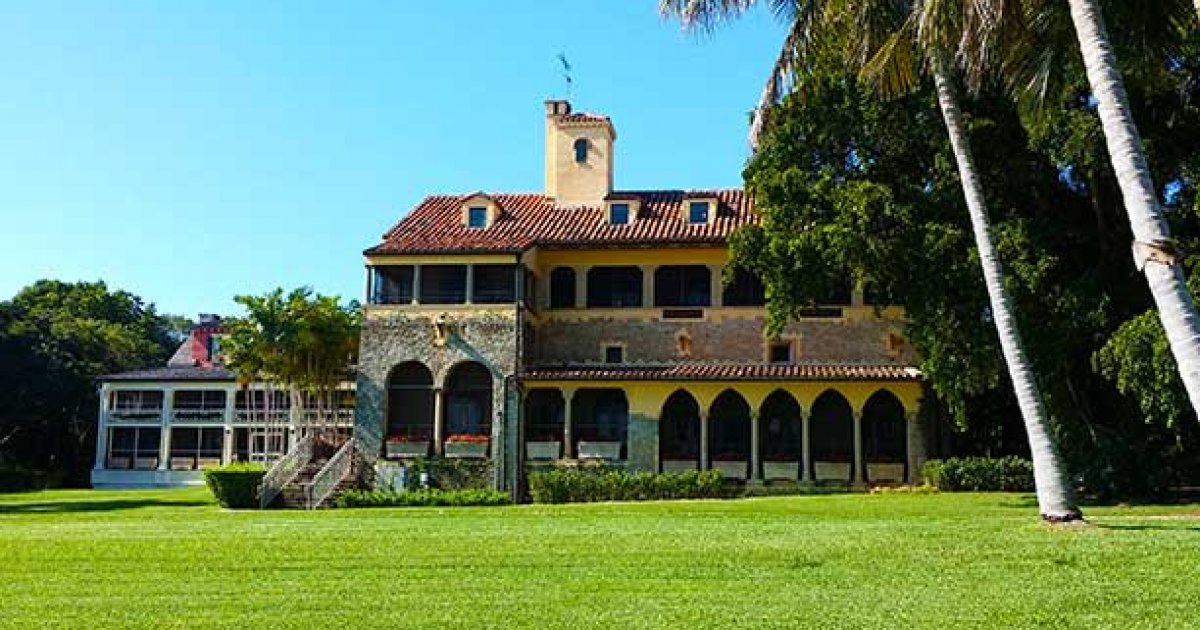 Audio File length: 2.20

Language: English / USA
Hi, my name's Rick, and I'm your personal guide. Along with MyWoWo, I'd like to welcome you to one of the Wonders of the World: Deering Estate.
Deering Estate, one of the finest in Miami, was planned and created by Charles Deering, and is surrounded by what can be described as the largest coastal forest in Florida.
First of all, a word or two about the man who created such a beautiful property. Charles Deering was a rich industrialist, an executive of the International Harvester Company, who had the famous Villa Vizcaya built in Miami, together with his brother James.
Deering bought the estate in 1913, and lived here until his death in 1927. He left the property to his children, who kept it until 1955, when it was purchased by the State of Florida.
Deering Estate includes a three-storey wooden building, dating to the early 20th century and therefore already present when the millionaire Charles arrived here, and a stone dwelling requisitioned by the rich owner, which he renamed "Stone House", displaying his art collections comprising paintings, tapestries, ancient objects and rare books in it.
The Estate boasts a park of some 60 hectares, characterized by thick tropical vegetation. Inside the park is an archeological site that has brought to light fossils of animals from as long as fifty thousand years ago. Other finds that can be seen today include the remains of the Native Americans who lived on this land around two thousand years ago, when it was occupied by the indigenous Tequesta people.
I suggest a stroll through the rich vegetation, which also features a number of rare species of flowers, and a stop along the walkway that stretches across the brackish swamp.
An interesting fact: on August 24, 1992, Hurricane Andrew swept through the estate, destroying it with winds of more than 250 kilometers an hour. It was only after years of restoration work costing over seven million dollars that Deering Estate was reopened to the public in 1999.
Our visit to the Deering Estate ends here. MyWoWo would like to thank you - see you again at another Wonder of the World!