ESPANOLA WAY, Presentation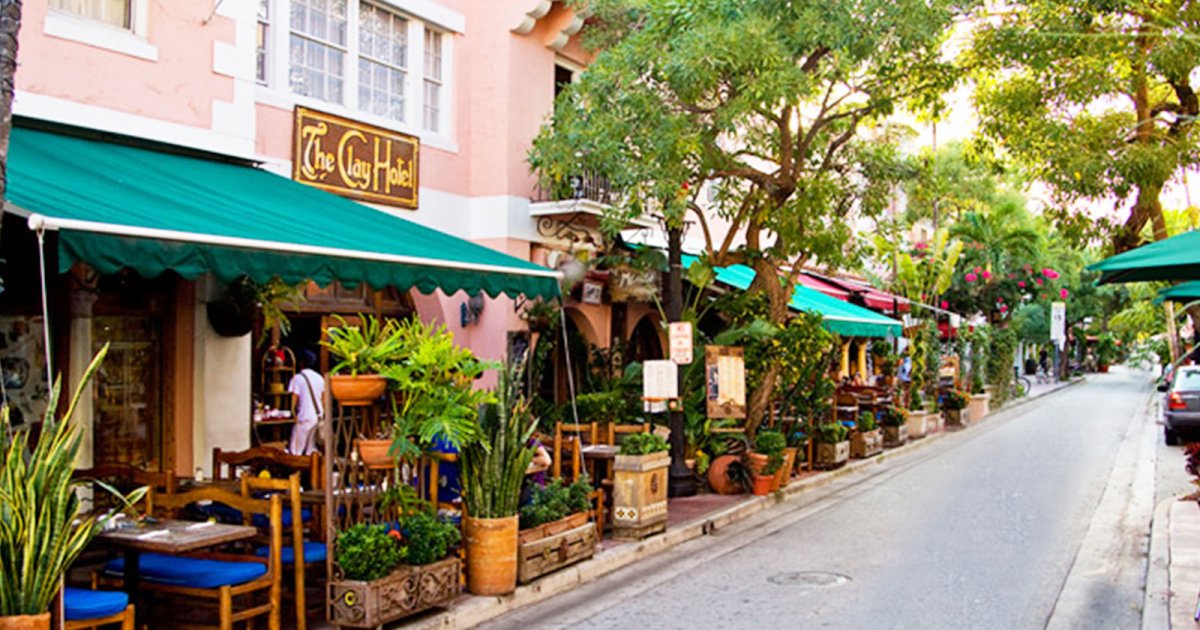 Audio File length: 2.16

Language: English / USA
Hi, my name's Jill, and I'm your personal guide. Along with MyWoWo, I'd like to welcome you to one of the Wonders of the World: Española Way.
Española Way is guaranteed to take you on a trip back in time along the streets of Miami Beach.
Sandwiched between Washington Avenue and Pennsylvania Avenue, this peculiar, traditionally Spanish-style area of little lanes and courtyards with arch-shaped entrances forms a sort of Iberian village in the heart of South Florida.
This area was designed to resemble the romantic Mediterranean villages of Spain and France. The buildings are faced in chalky pink plaster, with roofs of Spanish tiles, and the bars looking onto the sidewalk are shaded by striped sun canopies.
The delightfully kitsch Española Way is a great place to wander around the shops and restaurants on the ground floors of the low buildings that often have art workshops upstairs. The area was created in 1925, on an idea by the architect Robert Taylor, who wanted to turn the neighborhood into a "refuge for artists and transgressive individuals", as he put it. The street actually attracted the rich from the word go, and it was an educated, sophisticated bohemian crowd that flocked here, rather than the nonconformists Taylor had envisaged.
In the 1930s, the street began to move to a rumba beat. After a hiatus in the 1970s, the area sprang back to life in the following decade, once again drawing the Miami jet set.
On the corner between Española Way and Washington Avenue is the famous Clay Hotel, whose renown dates to a few decades ago, when the infamous Al Capone ran a gambling ring here, and Desi Arnaz launched rumba.
All you have to do now is enjoy the lively atmosphere of the streets from dawn to dusk, as you wander amongst the outside tables or sip a coffee in one of the many bars, admiring the window displays in the eccentric shops.
Let me leave you with an interesting fact: Española Way has always attracted the attention of Hollywood, and many stars, such as Sylvester Stallone and Don Johnson, to name just two, have chosen this street as the set for their movies.