FLORIDA KEYS, Middle Keys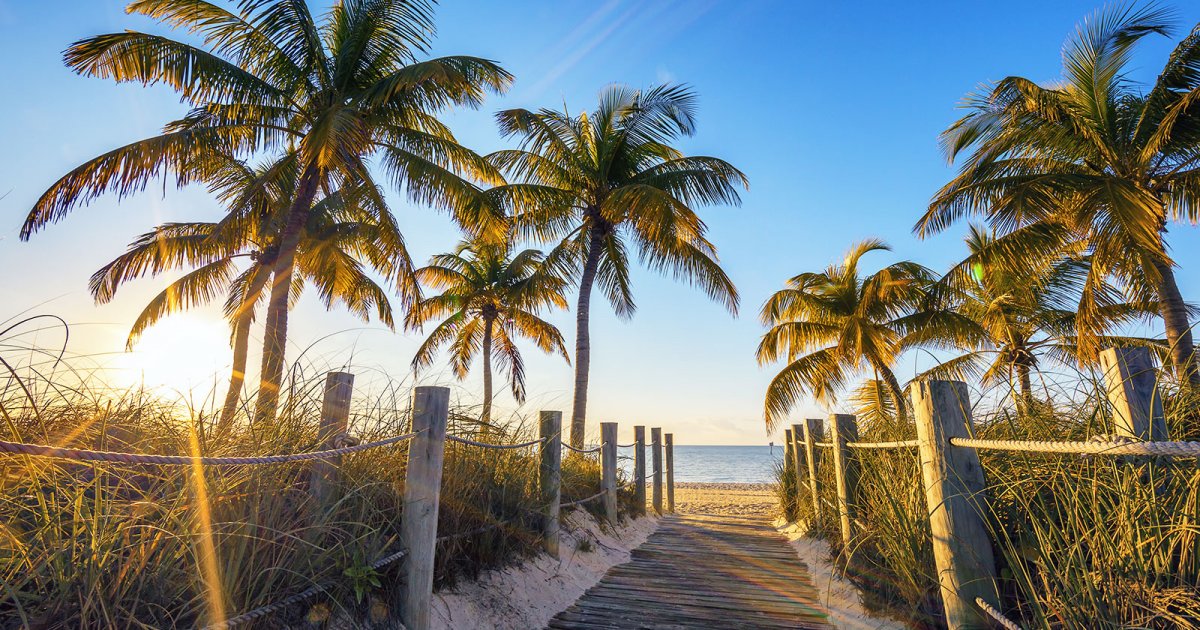 Audio File length: 1.59

Language: English / USA
The Middle Keys are a series of tiny islets found along the Long Key Viaduct, with its Romanesque-style arches, and the famous Seven Mile Bridge.
The main claim to fame of these islands is fishing, which brings in not only money, but also sportsmen and tourists.
During your trip, I'll be mentioning a few places you might like to stop off, depending on your interests and the weather.
Grassy Key is home to the Dolphin Research Center, where you'll find 19 of the friendly marine mammals, and you'll even have the chance to swim with them, under the supervision of the expert staff. The Center is difficult to miss, thanks to the nine-meter high statue of a mother dolphin opposite the building.
Now press pause and move on to Vaca Key.
Welcome to Vaca Key, the largest island of the Middle Keys, at nine kilometers long, where the largest town is Marathon. Here I suggest you stop off at Crane Point Museum & Nature Center, one of the most beautiful places on the island, where you can stroll amid the palm trees and wander through the gardens. Don't miss a visit to Aderly House, a perfect example of the traditional cabins used by immigrants from the Bahamas.
Once you leave Marathon, pay attention to the first bridge that appears before you. As you'll see, the Seven Mile Bridge you're on runs alongside a twin structure: an old railway bridge built in 1912, which required such a titanic effort that the newspapers of the day called it "the eighth wonder of the world".
An interesting fact: it seems that Marathon, the biggest town in the Middle Keys, owes its name to a comment made by the renowned tycoon Henry Flagler, founder of the Florida East Coast Railway that used to run right along the Florida coast; he asked his railway workers for a "marathon" effort in order to complete the line to Key West.