LINCOLN ROAD, Presentation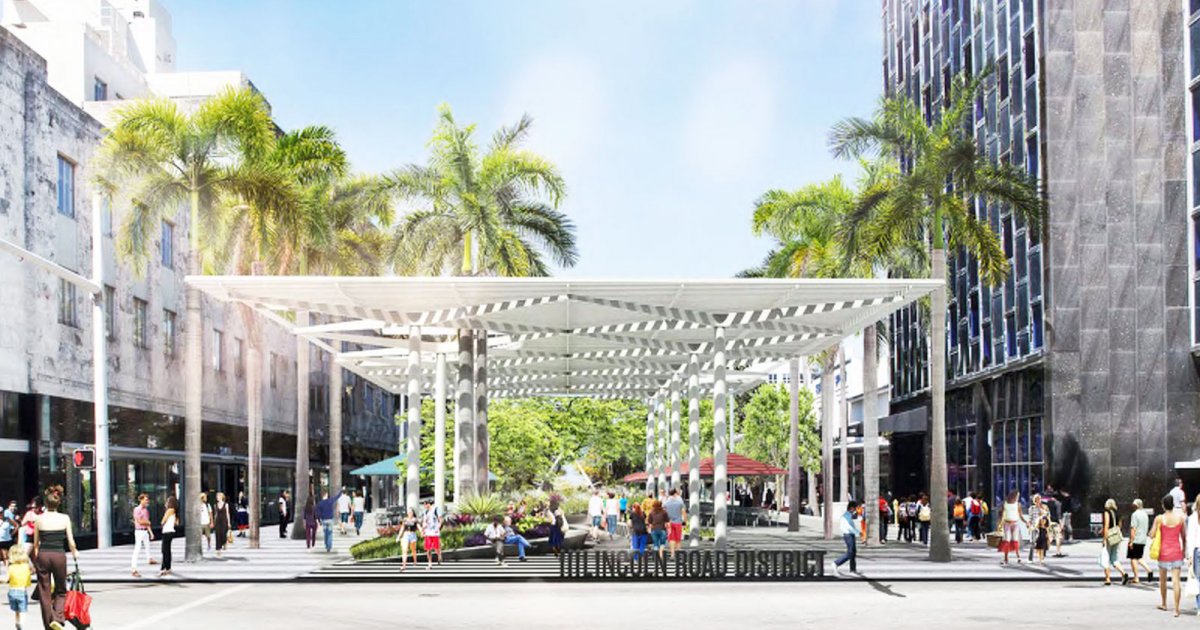 Audio File length: 2.28

Language: English / USA
Hi, my name's Marcy, and I'm your personal guide. Along with MyWoWo, I'd like to welcome you to one of the Wonders of the World: Lincoln Road.
Lincoln Road, or simply "The Road", as it is known, is the "Fifth Avenue of the South".
This street is the place to be in Miami Beach, the place people come to see and be seen, the city's grand pedestrian walkway running between Alton Road and Washington Avenue.
What is now the coolest place to shop in Miami Beach was once a dirt road that ran below sea level, surrounded by mangrove swamps. It was the businessman Carl Fisher, the developer of much of Miami Beach, who had the idea of turning the area into a fashionable shopping district. He removed sand from Biscayne Bay to raise the level of the road, which he widened and paved before naming it after his idol, Abraham Lincoln. In next to no time, this street became the bustling heart of the area, with shops, restaurants, bars and art galleries.
Among the architectural icons not to be missed are the following: Lincoln Theatre, now a shop, designed in 1936 by the well-known architect Thomas Lamb; the delightful Colony Theatre, in typical Art Deco style, and the Art Center at number 924, which hosts the workshops of numerous artists. While we're on the subject, also worth a look is the Britto Central Art Gallery, an exhibition space featuring the works of the Brazilian artist Romero Britto, whose extra-colorful sculptures and paintings are displayed all over the world.
The huge carpark at number 1111 is like something straight out of a science fiction movie. Designed by the architecture firm Herzog & de Meuron, it is composed of a series of floors with precise, clearly defined geometries, described by the architects themselves as "all muscle without cloth".
Let me leave you with an interesting fact: the street used to be lined with very tall coconut palms, instead of the royal palms we see today. It was Carl Fisher who made the switch, to prevent the coconuts falling on unsuspecting passers-by, which was not a rare occurrence.