OCEAN DRIVE, Art Deco District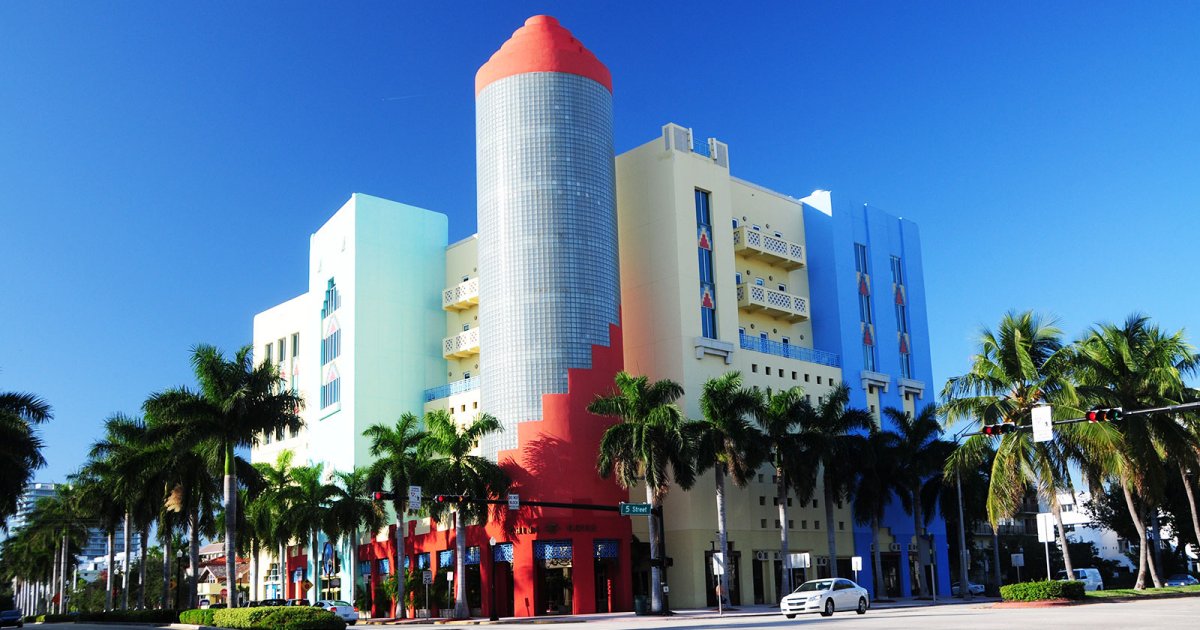 Audio File length: 2.24

Language: English / USA
The abundance of buildings that have stood the test of time is thanks to the Miami Design Preservation League, founded in the late 1970s by art patron, Barbara Baer Capitman, and her son, John Capitman, to protect the architectural treasures of the city. Mother and son were looking for a project to honor the United States' Bicentennial, and – along with designers Leonard Horowitz and Lillian Barber – they identified a concentration of 1930s buildings in South Miami Beach that they felt could be a district dedicated to architecture.
Before you begin exploring these fabulous, pastel-colored buildings you should pay a visit to the Art Deco Welcome Center, where you can find information and browse the delightful souvenir shop; this charming building was once the beach patrol headquarters.
As you head southward, you'll come to the Breakwater Hotel, with a vertical sign in the center that lights up in an intense blue color after dark.
At Waldorf Towers Hotel, with its orange and white façade, I suggest you take a peek in the entrance and admire the spectacular flooring and fixed lighting.
Also well worth a look is the sitting room of the Colony Hotel, with its magnificent fireplace in green vitriolite, a material derived from glass.
Lastly, the sight of the Park Central will take you back in time to 1937, the year the hotel was built.
North of the Art Deco Welcome Center, the two huge fuchsia neon parallelepipeds of the Victor Hotel are followed by the little yellow and white Leslie Hotel and the more clean-cut, defined shapes of the Carlyle, built in 1941 on a large plot of land. Unlike the other, taller buildings, the Carlyle is spread over a larger area.
Now that you've had your fill of glass, Bakelite, colored terracotta, mirrors, steel, aluminum and neon, it's time to take a seat outside one of the bars or cafés that have caught your eye, and enjoy a coffee or a drink as you watch the hustle and bustle that is the hallmark of Ocean Drive.
An interesting fact: there is now a consensus among art historians that the Art Deco District of Miami Beach is home to the finest "collection" in the world of this particular kind of decorative art.