OCEAN DRIVE, Presentation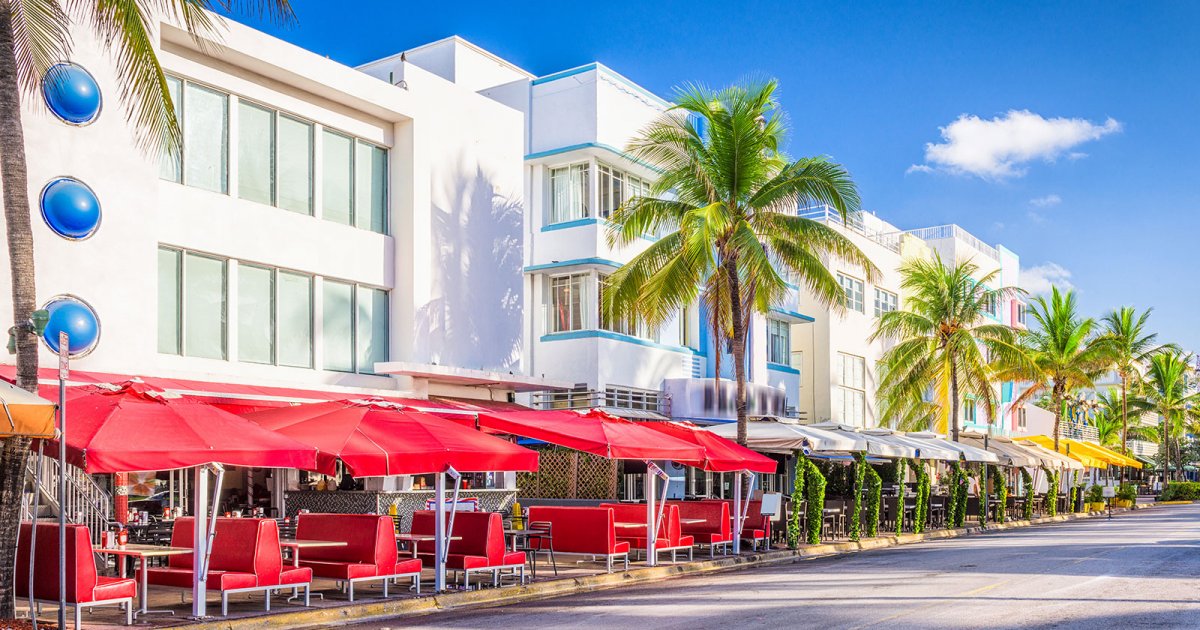 Audio File length: 2.18

Language: English / USA
Hi, my name's Rick, and I'm your personal guide. Along with MyWoWo, I'd like to welcome you to one of the Wonders of the World: Ocean Drive, the most famous and most photographed street in South Beach.
You are in the heart of the most famous neighborhood of Miami Beach, at the very center of the city's never-ending nightlife. All around you, you can see amazing beaches and a kaleidoscope of colors created by the Art Deco hotels that line this bustling thoroughfare.
Whatever time of day or night you choose to stroll along Ocean Drive, you can bet you're not going to feel lonely, since you'll be surrounded by a constant stream of cars, some of them pretty amazing, as well as noisy groups of young people, families out for a walk, tourists and authentic and would-be celebrities from all over the world. Apart from the numerous bars and cafés where you can stop for a drink or a snack (although they don't come cheap), you can admire the numerous buildings that make up the most impressive stretch of the Art Deco Historic District, which runs from 18th Street southwards along Collins Avenue and Ocean Drive.
Art Deco owes its name to the Exposition Internationale des Arts Décoratifs et Industriels Modernes, organized in Paris in 1925, the occasion which spurred this art movement, with its characteristic straight parallel lines, V-shaped stripes, zigzag patterns and stylized floral designs. Paradoxically, in the USA, it was the Great Depression of 1929 that led to the spread of Art Deco: the people's disappointment in the institutions was such that they wanted the style of public buildings, such as post offices and railway stations, to inspire hope and faith in the future. These ideals were reflected in the Art Deco style, whose theatrical approach and vibrant colors inspired faith in a brighter future.
An interesting fact: the spread of Art Deco was further assisted by the fact that modern buildings, constructed in cement and metal and covered in smooth stone, were better able to withstand the sub-tropical climate than their wooden predecessors, which rotted due to the damp climate.