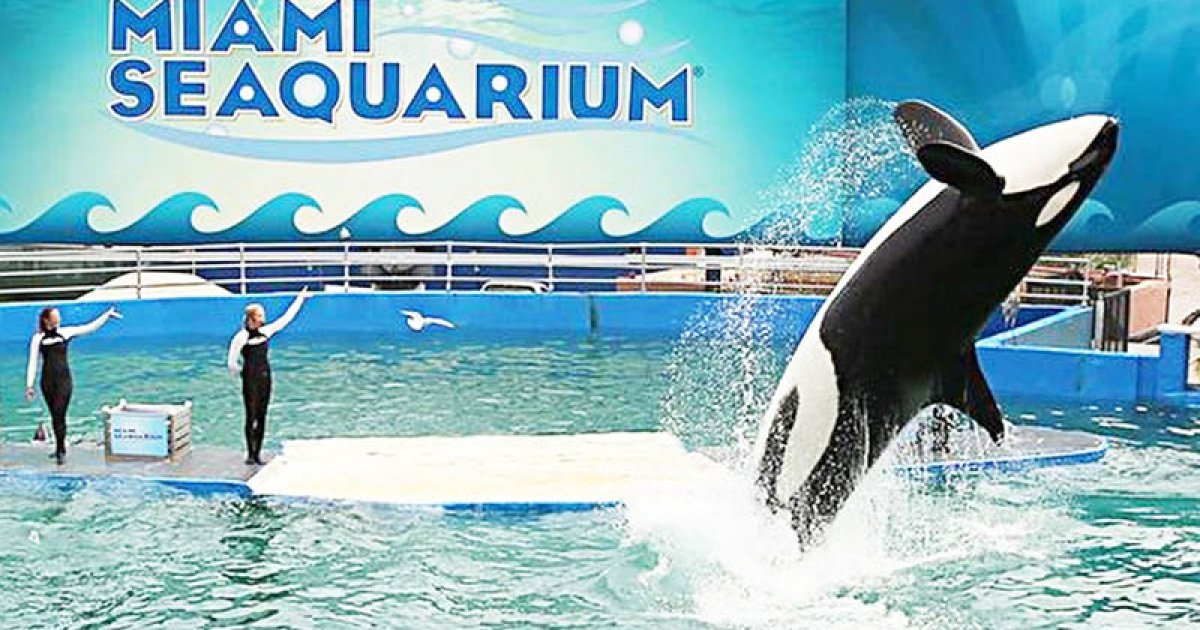 Audio File length: 1.59

Language: English / USA
Hi, my name's Rick, and I'm your personal guide. Along with MyWoWo, I'd like to welcome you to one of the Wonders of the World: the Seaquarium.
The Seaquarium is one of the largest marine parks in the United States. Spread over 15 hectares on Virginia Key, it was founded in 1955, making it also one of the oldest in the country.
The principal aim of the Miami Seaquarium is to protect and conserve the sea animals which live in the park, and to transmit the importance of this mission to each visitor.
Take the opportunity to discover the numerous species that live in the tanks of the Seaquarium, and enjoy the many shows that take place throughout the day.
A must-see is the "killer whale show", featuring the black and white orcas and their incredible acrobatics, ready to leap out of the water at their trainer's command. Similar performances can be seen by sea lions, dolphins and a group of friendly walruses.
As you stroll through the park, you'll have the chance to admire a number of different scientific exhibitions, including a coral reef habitat and Discovery Bay, a reproduction of a natural habitat featuring mangroves, used as a refuge for sea turtles undergoing post-treatment rehabilitation before being released back into the wild.
The "shark channel", where you can observe these dangerous predators up close and watch them being fed, is especially thrilling.
The Seaquarium offers not only an overview of marine wildlife, but also features areas dedicated to land animals, such as the area for tropical birds and the "crocodile flats".
Let me leave you with an interesting fact: during the 1960s, the Miami Seaquarium was the setting for 88 episodes of the famous TV series "Flipper", starring a pet dolphin able to help its owner, the park ranger, to protect the marine preserve they lived in from all sorts of dangers.