SOUTH POINTE PARK, Presentation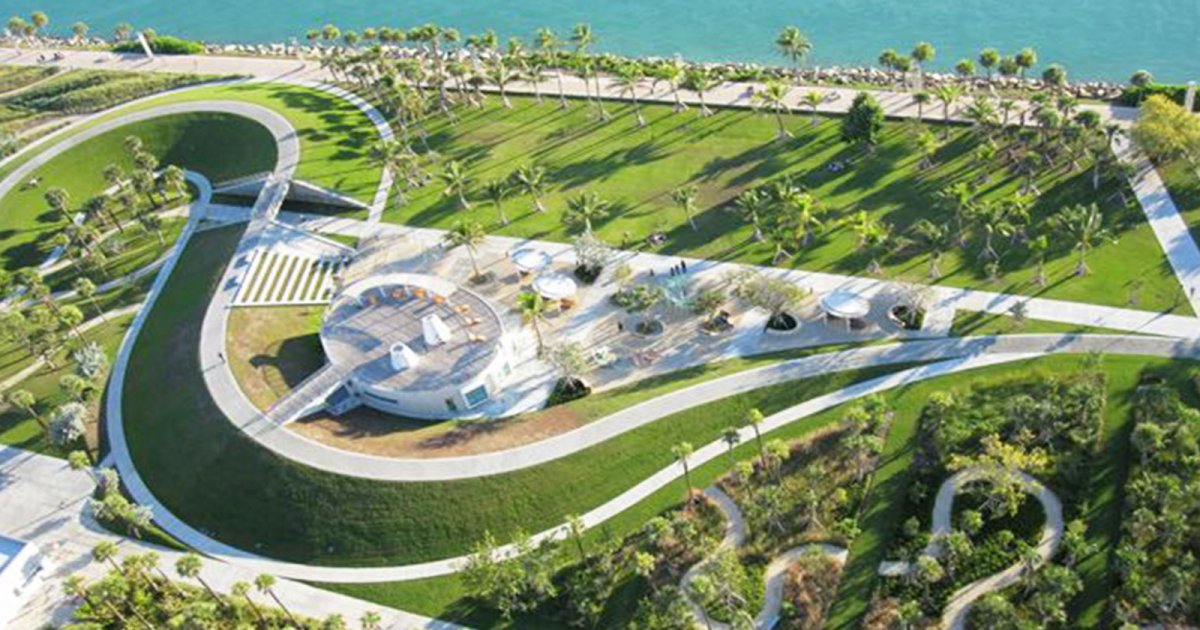 Audio File length: 2.18

Language: English / USA
Hi, my name's Marcy, and I'm your personal guide. Along with MyWoWo, I'd like to welcome you to one of the Wonders of the World: South Pointe Park, known locally simply as "South Pointe".
As the name indicates, this splendid urban park is located at the southernmost tip of Miami Beach island, at the end of Washington Avenue. This large, beautifully kept park, an oasis of peace and tranquility for locals and tourists alike, covering seven hectares, was created in 1985, and has since undergone renovations in 1995 and in 2009. As I mentioned, it stretches south from Washington Avenue to the long wooden South Pointe Pier.
The southern edge of the park is marked by an installation created during the most recent works. The title of the distinctive 17-meter column you can see here is "Obstinate Lighthouse", the work of the German artist Tobias Rehberger. It is one of the most recent additions to the city's public art collection. The lighthouse/column is composed of 19 overlapping, staggered cylindrical elements, and is topped with an installation of mobile lights that create an eye-catching effect.
I suggest you take a little time to enjoy a stroll through the spacious park, observing the large variety of plants and the beaches with their gently rounded dunes, guaranteeing you marvelous views of the ocean.
If you head towards the Miami Beach Marina, west of the park, you can admire some particularly luxurious yachts moored in the bay.
Let me leave you with an interesting fact. If you were impressed by the work of the German artist Rehberger, this is what he had to say about his creation: "The sculpture is a modern, playful interpretation of a beacon. However, the function of the light is not to guide the ships, but to greet all the visitors to the city with cheerful, multi-colored lighting that underlines the lively spirit of Miami Beach".
Our visit to South Pointe Park ends here. MyWoWo would like to thank you - see you again at another Wonder of the World!