VENETIAN POOL, Presentation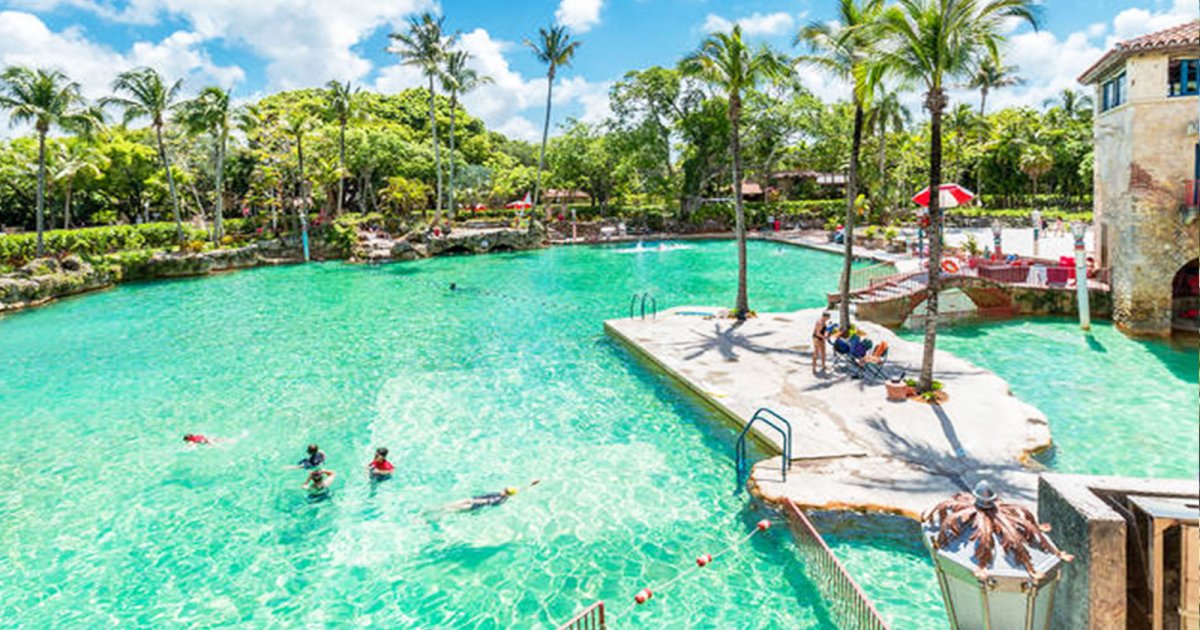 Audio File length: 2.01

Language: English / USA
Hi, my name's Jill, and I'm your personal guide. Along with MyWoWo, I'd like to welcome you to one of the Wonders of the World: the Venetian Pool.
The Venetian Pool is featured on the National Register of Historic Places, and it has to be said that there are few pools as beautiful and striking as this one. What is even more extraordinary, however, is the peculiar origin of what is rightly considered a little piece of heaven.
The Coral Gables neighborhood sprang up in the 1920s, following the real estate boom. The buildings, in Mediterranean revival style, were built with locally quarried stone. A designer and an architect, Denman Fink and Phineas Paist, came up with the extraordinarily innovative idea of filling the quarry pit with water. They created an ingenious series of platforms, coral grottos, waterfalls, street lamps and moorings around the pool to closely resemble those of the famous Italian city – and that is how the Venetian Pool came to be.
Naturally, we advise you to take a dip, as many famous international jet-setters have done before you, including two swimmers who later became Hollywood stars: the inimitable Esther Williams and Johnny Weissmüller, who won four Olympic gold medals and set 67 world records before becoming famous in the role of Tarzan.
Don't miss the photo exhibition showing the numerous events that have taken place in this exceptional setting, including several beauty contests and masked balls with the top celebrities of the time.
An interesting fact: it took over three million liters of water to fill the pool. Just think that until 1986 this huge pool was emptied every evening and filled up again the next day with fresh water from artesian aquifers. Fortunately, this waste is now avoided thanks to a filtering system.
Our visit to the Venetian Pool ends here. MyWoWo would like to thank you - see you again at another Wonder of the World!