CENTRAL PARK, Introduction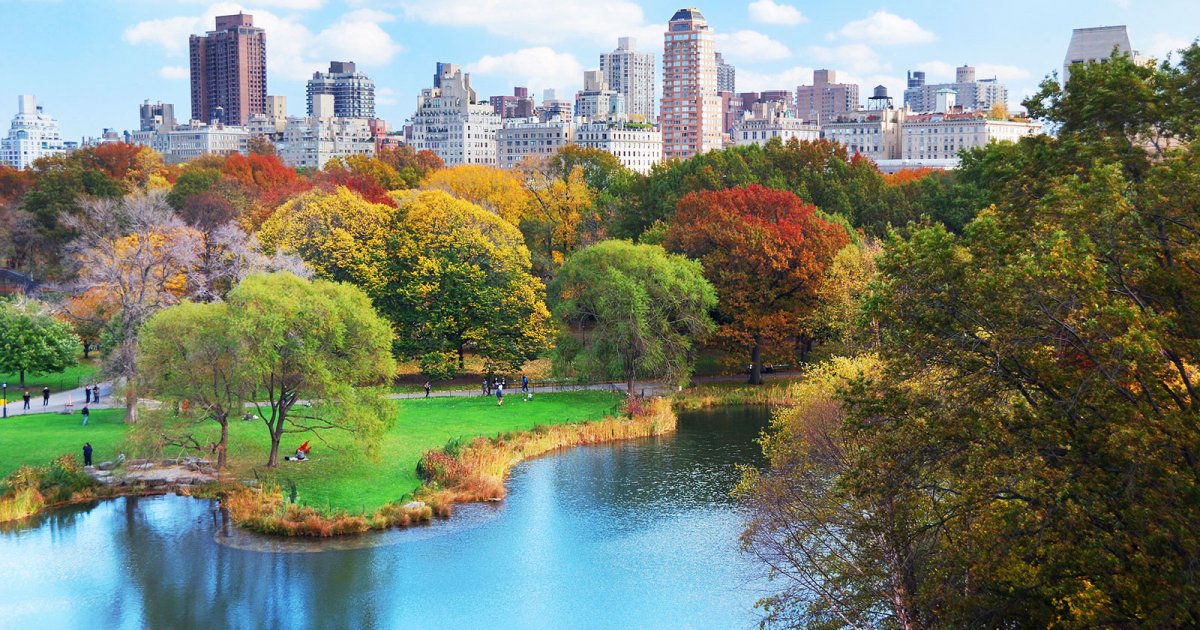 Audio File length: 2.17

Language: English / USA
Hi, my name's Jill, and I'm your personal guide. Along with MyWoWo, I'd like to welcome you to one of the Wonders of the World: Central Park.
Central Park, with a surface area in excess of three square kilometers, is the largest park in Manhattan. This world-renowned rectangular public area occupies, lengthwise, more than fifty blocks of Uptown, and is home to woodlands, meadows and lakes, as well as numerous species of wildlife and plants. Don't be fooled by its appearance, though, which has not been shaped by nature, but for the most part by the hand of Man.
In the early decades of the 19th century, following the surge in population and the growth of the city, when this area was chosen to create an outdoor space, there was nothing more than bogs, swamps and depressions, and shanty towns of European or Afro-American immigrants. It was exclusively thanks to the far-sightedness of the landscape architect Olmsted and the architect Vaux that this depressed area was turned into the magnificent park you're about to discover, once you make your way through one of its many entrances.
As you do, however, watch out for the fanatical runners, cyclists or roller skaters strutting their stuff along Park Drive or on the track that runs around the Jacqueline Kennedy Onassis Reservoir, as well as the free-climbing fans you'll find scrambling over the huge outcrops of Rat Rock or Cat Rock. If you want to avoid a nasty collision, head towards the Great Lawn, in the center of the Park: here you'll find nothing but peaceful families intent on a picnic or cheering on their kids in a classic all-American baseball game!
AN INTERESTING FACT: among the various events organized here, the best-known is the New York City Marathon, with the finishing line in front of the landmark Tavern on the Green, in the south-west part of the park. In 2012, for the first time in over 40 years, this popular race was cancelled due to Hurricane Sandy, but this was not enough to dampen the enthusiasm of some 20,000 marathon runners, who spontaneously flooded into the park and embarked on an emotional charity race to raise funds for the residents of Staten Island, who had been hit hard by the devastating natural phenomenon.