FLATIRON BUILDING, Presentation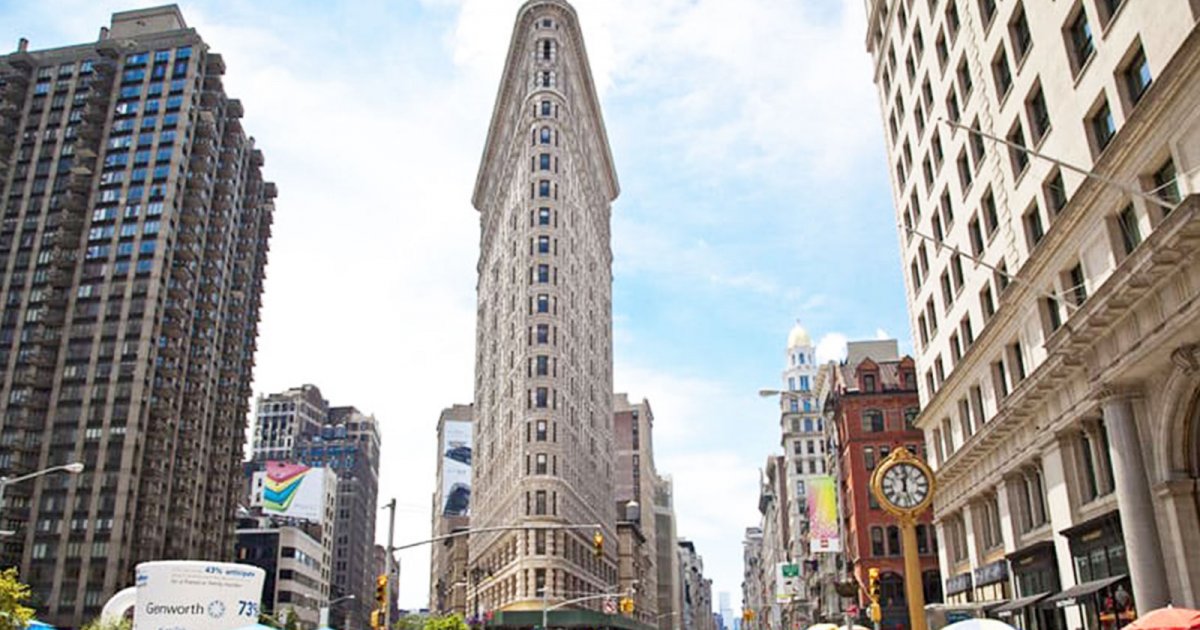 Audio File length: 2.24

Language: English / USA
Hi, my name's Rick, and I'm your personal guide. Along with MyWoWo, I'd like to welcome you to one of the Wonders of the World: the Flatiron Building.
The Flatiron Building is one of New York's most emblematic skyscrapers.
Its real name is the Fuller Building, but it's better known by its nickname.
Its triangular shape, due to the lot it was built on, indeed resembles an iron, although given its narrowest corner, with an angle of just 25 degrees and two meters wide, the more romantic observer might say it looks like the bow of a ship, perhaps about to sail into Madison Square Park directly opposite.
As you admire it from the strategic central island of Flatiron Plaza, it's up to you to decide which of the two impressions it conveys, nautical or domestic!
What's for sure is that this Beaux Art building is one of the oldest skyscrapers in the city, inaugurated in 1902. It was designed by Daniel Burnham, and right from the building stage was immortalized in thousands, if not millions, of photos, which appeared on the postcards that began to be mass-produced in the early years of the 20th century.
While you're taking your own shot, watch out for the gusts of wind, especially if you're wearing a skirt! The aerodynamic shape of the building seems to create a sort of wind-tunnel effect, as recalled in the expression "23-skidoo". This is not a swear word, although it's used as such in a sports context, but a warning that used to be addressed by police to the many men who would stand in wait on the sidewalk of 23rd Street – which runs alongside the pedestrian island you're standing on – for a fortunate gust of wind to give them a peek at the legs of the young ladies strolling by: in US slang, "23-skidoo" means, "23-clear off fast"!
Before I go, an interesting fact: the Flatiron Building was the target of scorn on various occasions. The sarcastic New Yorkers even took bets on how far the rubble would scatter once the whole building collapsed because of the wind. Fortunately, over the decades, the only thing to have collapsed is the prejudice against this work of architecture.