NEW WORLD TRADE CENTER, National September 11 & Memorial Museum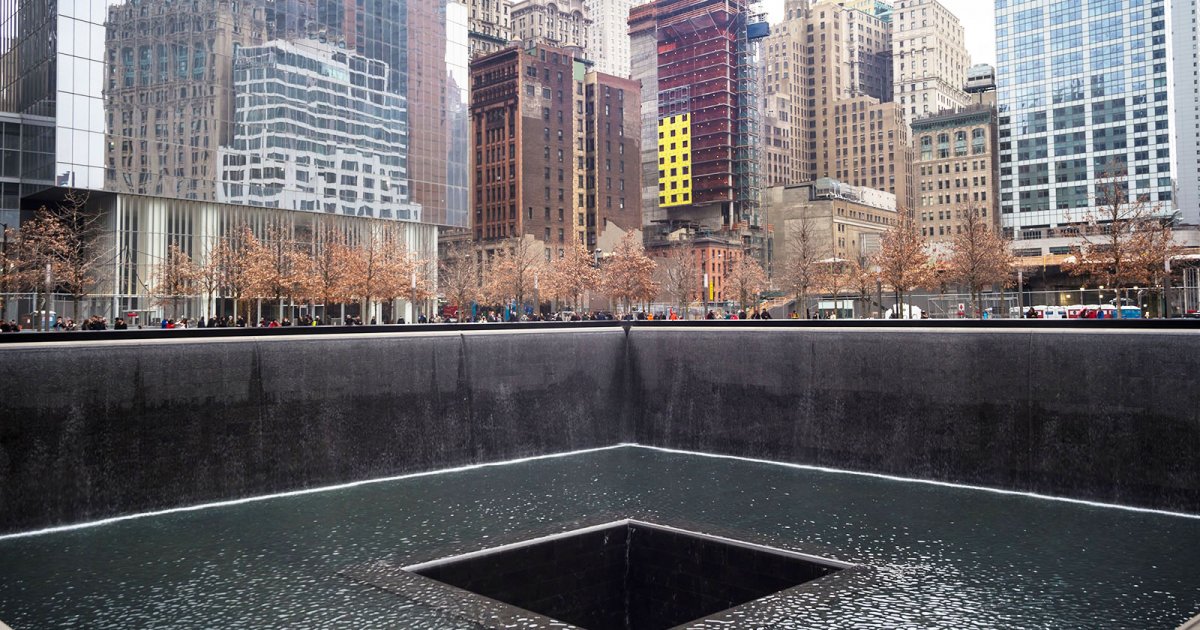 Audio File length: 2.37

Language: English / USA
The National September 11 Memorial & Museum is a tribute to the victims of the 9/11 terrorist attacks.
Work began in 2006 on this museum and memorial, and the building of the latter was completed exactly ten years following the unbelievable tragedy.
So let's start from this monument, located in the center of the Memorial Plaza and composed of two enormous pools located exactly where the Twin Towers once stood.
As you will have noticed, here in the Plaza, planted with four hundred oak trees, the deafening noise of the city becomes muted, giving way to the sound of the largest artificial waterfall in the United States. When you approach the edge of the twin pools, called "Reflecting Absence", you'll see that the flow of water timidly begins as numerous little streams, gradually growing in intensity and becoming a potent, gushing river, the symbol of the tears of the whole community flowing into the depths of the earth. This tragic image is framed by the names of the "absent", i.e. the thousands of victims.
Now press pause and head to the Museum.
Unlike the Memorial, the Museum was completed 13 years after the date of the attacks.
From the outside, through the windows of the pavilion descending below the ground, you can spot the imposing "tridents", the three-pronged steel beams that once supported the North Tower and now welcome the visitor on this emotional descent into the bowels of the tragic site. In this underground exhibition space, enveloped in gloomy tones, you can stand in silence and observe a number of exhibits testifying to the unforgettable attacks, from the battered fire engines to the almost intact "Survivors' Stairs", as well as notes from illustrious strangers and photos of the people and heroes who played a role in the tragedy, sparking an incredible crescendo of emotions.
AN INTERESTING FACT: in the Foundation Hall, near the wall built to contain the Hudson River, which remained miraculously undamaged during and after 9/11, you'll also find the last column salvaged from Ground Zero, spontaneously "decorated" by the firefighters with various initials and messages of condolences for the families.
Our visit to the New World Trade Center ends here. MyWoWo would like to thank you - see you again at another Wonder of the World!