NEW WORLD TRADE CENTER, One World Trade Center Tour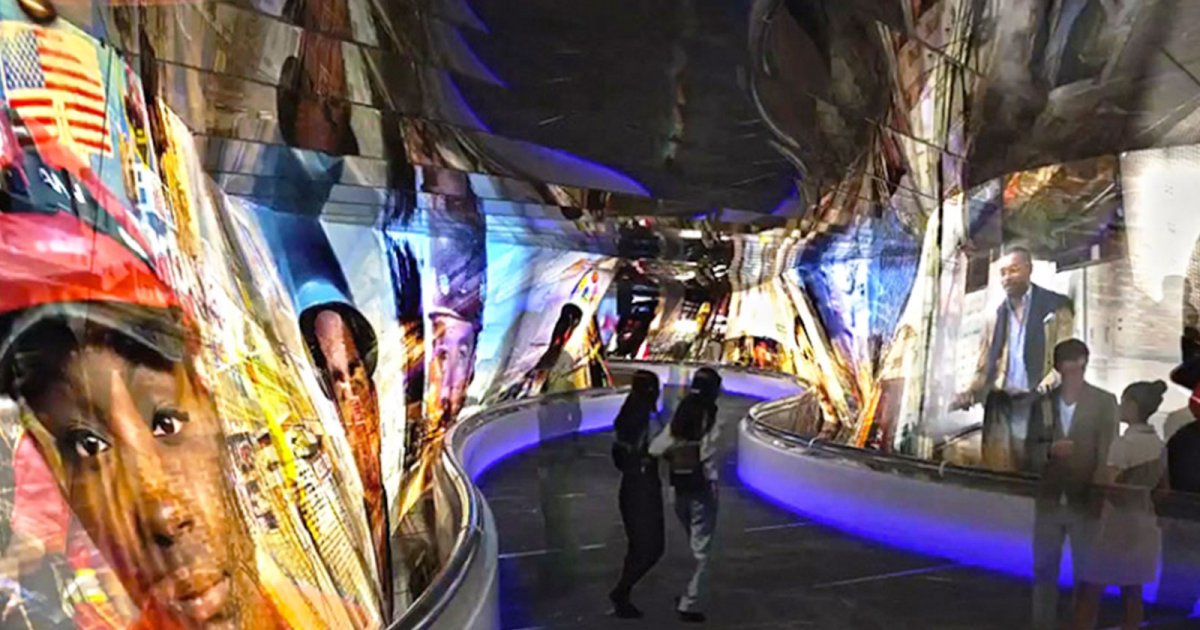 Audio File length: 2.35

Language: English / USA
Once you cross the threshold of the One World Trade Center, you'll find yourself almost swept along by the crowds towards one of the five elevators that in less than 60 seconds will take you up to the One World Observatory, the striking lookout point of this elegant skyscraper, located between the 100th and the 102nd floor.
After the initial welcome in ten languages, and the visit to the foundations of the city, you'll be accompanied along a dark corridor by the stories of the victims and of all those who contributed to the construction of the emblematic building you're visiting. Fortunately, however, at the end of this gloomy route, designed as a metaphor of the darkness the city was plunged into, you'll emerge once again into the light – into light and sound, to be precise, which will envelop you inside a magical elevator cabin. As the elevator travels up to the top, it also takes visitors through over 500 years of New York's history, from the unspoilt nature of Manhattan Island to the deafening chaos of the 21st-century metropolis. You won't even realize the speed you're travelling at, and at the end of the trip, when you reach the 102nd floor, you'll be met with the See Forever Theater, an original experience straight out of a science fiction movie, offering a mix of reality and fantasy and showing the Big Apple in all its splendor.
The surprises don't end here!
After the brief show, over half a kilometer above the ground, you can – weather permitting – enjoy a 360-degree view over New York's tall buildings. And if you're not scared of heights, you can also look down on everything that's going on under your feet, thanks to the fabulous, strategically placed, transparent circular platform suspended in mid-air: the sky portal.
And if you fancy dining with your head in the clouds, you can always book a table in the romantic, though costly, restaurant on the 101st floor, or treat yourself to a quick coffee break or a fancy cocktail in the two bars on the same level.
AN INTERESTING FACT: if you pay close attention during the spectacular elevator trip, you might spot – among the various images projected on the walls of the cabin – the unmistakable latticed façades of one of the Twin Towers, which appear and disappear like ghosts in the four short seconds that go from the year the towers were built until the day they were tragically destroyed.