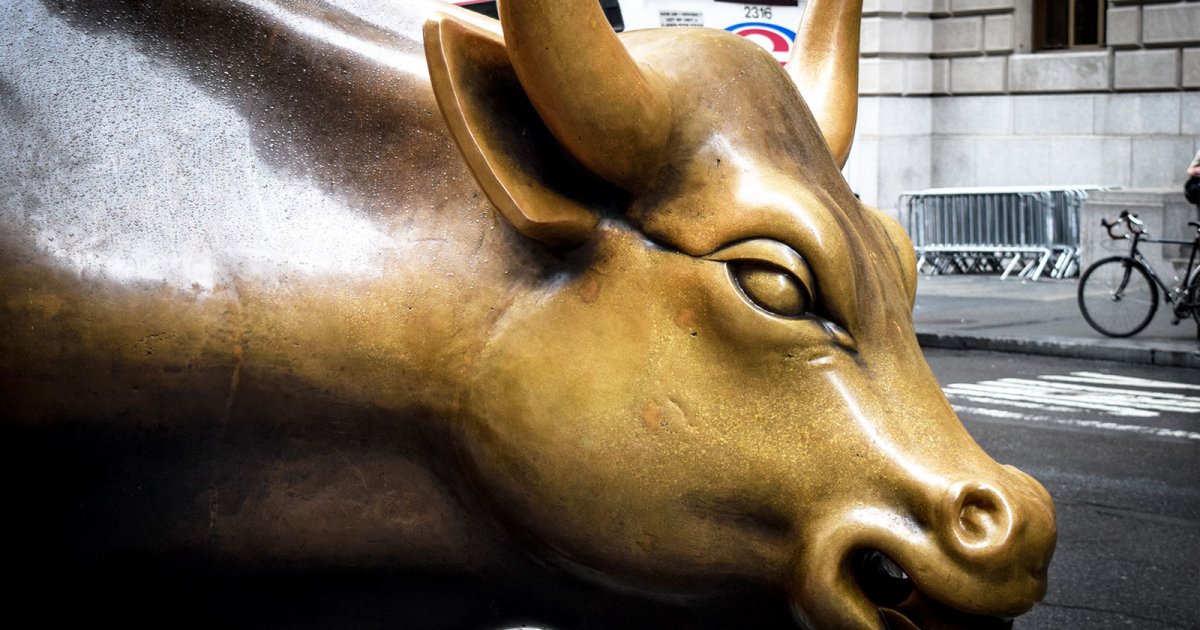 Audio File length: 2.21

Language: English / USA
On the corner between Wall Street and Broad Street, you'll find the emblematic Stock Exchange, built in 1903.
After the 9/11 terrorist attacks, it's no longer possible to visit the inside of the building, for security reasons, so all you can do is stand at a distance and admire the front, with its six Corinthian columns, elaborate pediment with allegorical figures, and of course, US flags.
To your left, almost seeming to elbow its way through between the tall buildings around it, you can see the Neoclassical Federal Hall, a commemorative monument in white marble designed to resemble the Parthenon and built over the ruins of the original US capitol building, which was in New York. It was here that the US Congress met for the first time, while George Washington, in 1789, was sworn in as President. You'll come face to face with this illustrious figure, or rather, with a bronze statue of him, at the foot of the steps to the colonnade that leads into the museum housed in the building, dedicated to the history of the United States.
Now press pause and move on to the Trump Building.
This skyscraper, built in Art Deco style in the 1930s for the Bank of Manhattan, was for a very brief period the world's tallest building, at over 280 meters in height. In the 1990s, it was purchased by the tycoon Donald Trump, who renamed it after himself, as you can see from the huge letters engraved on the main façade!
AN INTERESTING FACT: you might be wondering what happened to the so-called "Wall Street Bull" that in 1989 turned up in front of the Stock Exchange. The hefty bronze sculpture, once it was withdrawn, was transferred, by popular decision, to the nearby Bowling Green. If you're planning to take the classic photo next to the bull, nearby you'll also find the "Fearless Girl", the statue placed there to represent an intrepid young girl, whose bold attitude symbolizes the disparity between the working conditions of men and women.
Our visit to Wall Street ends here. MyWoWo would like to thank you – see you again at another Wonder of the World!