VICTORIA PEAK, Presentation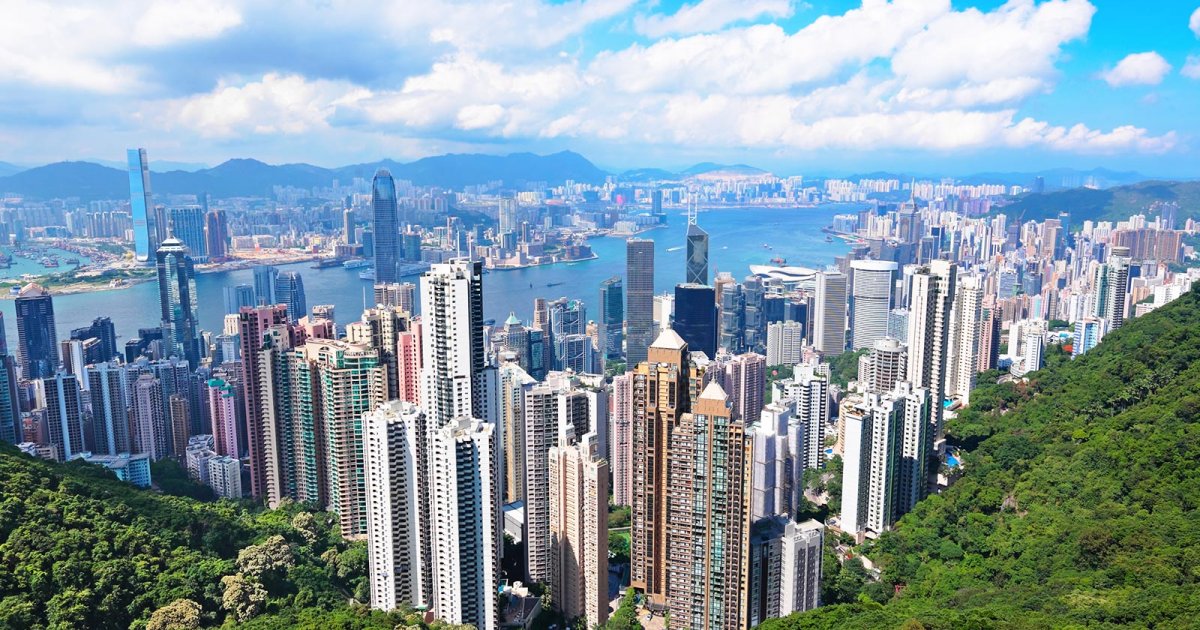 Audio File length: 2.21

Language: English / USA
Hi, my name's Scott, and I'm your personal guide. Along with MyWoWo, I'd like to welcome you to one of the Wonders of the World: Victoria Peak.
Victoria Peak, the highest point in Hong Kong, is a hill with a maximum height of 552 meters, in a position that offers the finest views of the city and its surroundings.
Fortunately for you, there's an extremely efficient cableway, called the Peak Tram – in operation since 1888 – that runs every 10 minutes and takes a hundred or so passengers up to the top. The beautiful red carriages and wooden seats are a reminder of its glorious past, as it climbs up the 400 or so meters from the lower station at Central to the arrival station where you'll be welcomed by a peculiar structure: Peak Tower.
The original shape, reminiscent of an anvil, is unmistakable. Inside this ultra-modern structure, you'll find restaurants, shops and the Hong Kong branch of Madame Tussauds Wax Museum.
The main attraction of the Peak Tower is the large panoramic terrace, called Sky Terrace 428 because it sits at a height of exactly 428 meters above sea level. From here, you can enjoy a 360° view of Hong Kong Island, Victoria Harbor, Kowloon and the surrounding islands. Beyond the skyscrapers, you can see just how many mountains and how much vegetation surrounds the area.
If you decide to stop for dinner in the restaurant near the top floor of the tower, you'll be left speechless by the vision of the city lights, especially from 8 o'clock when this privileged position allows you to watch the nightly show, "The Symphony of Lights": the colorful lights, accompanied by marvelous symphonies, look as if they are dancing across the vast skyline.
If you enjoy walking, Victoria Peak offers a number of fairly easy paths with delightful, relaxing scenery.
An interesting fact: in 1873, a luxury hotel opened on Victoria Peak, but it was unfortunately destroyed by the Japanese in 1938 during the war. The same fate befell the summer residence of the British governor, although the fine gardens were saved and can be visited today.