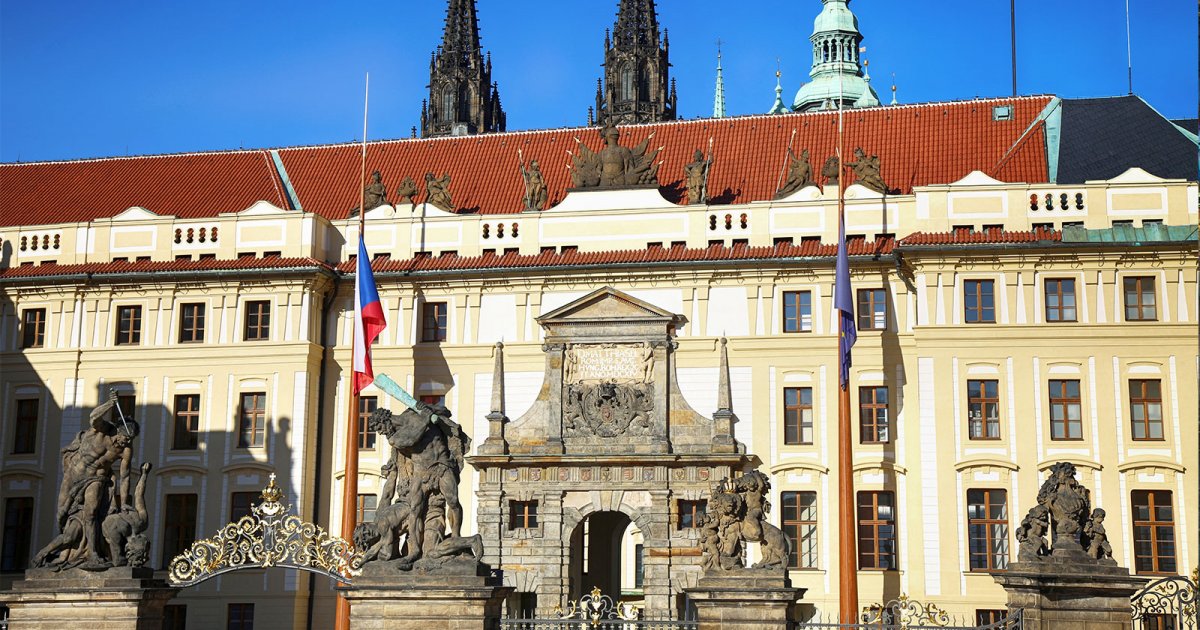 Audio File length: 2.22

Language: English / USA
To visit the Castle in depth, you'll need to set aside at least a whole day, to dedicate most of all to the various monumental buildings and museums; however, you can also enjoy a relaxing break in the greenery, with the beautiful views from the gardens along the bastions, and a wander around the little shops on the Golden Lane, where Franz Kafka lived at number 22 is a must. You might choose to visit the "White Tower", which houses the torture museum, or simply take a leisurely wander through the history of this complex of splendid buildings with over 700 rooms, gazing in admiration at its fascinating five churches, towers, side streets and lush gardens.
The general appearance is in a no-frills, eighteenth-century style, thanks to the work of the court architect Nicola Pacassi, whom the Empress Maria Theresa of Austria entrusted with harmonizing the architectural style of the Castle. Other styles can nonetheless still be noted here, such as Gothic, Romanesque and Baroque.
To help you find your way around, I suggest you keep in mind the sequence of the "courtyards", the squares around which you find the main buildings of the complex.
The "first courtyard" of the Castle lies beyond the eighteenth-century gate, from the time of Maria Theresa of Austria, in front of which you can see the huge, lively stone sculptures entitled "Wrestling Titans" before the façade of honor.
The monumental entrance is known as "Matthias Gate", after the emperor who had it built at the beginning of the seventeenth century, featuring architectural elements inspired by the Italian Renaissance. Like the other two entrances to the Castle, the gate is protected by armed guards: you must remember that the parts of the castle closed to the public house the official residence of the President of the Czech Republic, as well as hosting State ceremonies that can sometimes interfere with visitor routes. The changing of the guard takes place every hour; it is a rather solemn, martial affair, and attracts little groups of tourists and locals.
An interesting fact: there are three entrances to the Castle, and, as in a medieval city, they are barred shut at night, from 11 p.m. to 6 a.m. in winter, and from midnight to 5.a.m. in summer, thus completely isolating the Castle and all those who live in it from the rest of the world.