CHARLES BRIDGE , Introduction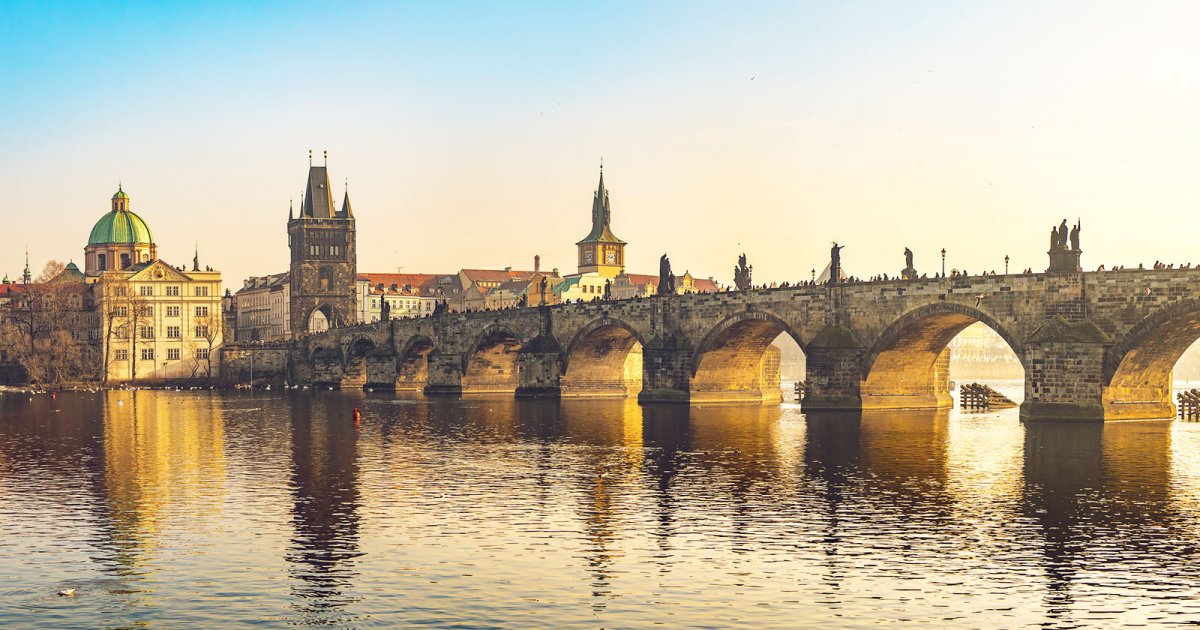 Audio File length: 2.23

Language: English / USA
Hi, my name's Scott, and I'm your personal guide. Along with MyWoWo, I'd like to welcome you to one of the wonders of the world: Charles Bridge in Prague, one of the finest masterworks of Gothic civil engineering.
The bridge was built on the orders of Charles IV, the king who made fourteenth-century Prague one of the most beautiful cities in the world, and the task was entrusted to the German architect Peter Parler, who also designed the St Vitus Cathedral.
The moment of foundation of the bridge was established by the leading astrologists of the age: 9 July 1357, at 5.31 a.m., because 1 3 5 7 9 7 5 3 1 is a palindrome and considered magical.
The bridge was built over a previous medieval bridge, and was designed as a striking connection between the two sides of the city, divided by the Vltava River.
Across the bridge runs the "Royal Road", which links the two strongholds, Vysehrad and Hradcany, starting out from the New Town, running through the Old Town and across the river to the Malà Strana neighborhood.
In the past, the locals called Charles Bridge the "stone bridge" or "Prague bridge"; it did not take on its current name until 1870.
515 meters long, ten meters wide and not perfectly straight, Charles Bridge is supported by 16 pillars, at the base of which you can see the protections put in place to defend the bridge when the river overflows. At the two ends of the Old Town and the Malà Strana neighborhoods are the fortified gateways, which also functioned as customs points, flanked by towers and decorated with statues and coats of arms.
The best view of the bridge is from the small peninsula that stretches out towards the Vltava River and looks onto the bank of the Old Town: much of this tiny peninsula is taken up by the Neo-Renaissance style former hydraulic power plant, now a museum dedicated to the well-known Czech composer Bedrich Smetana.
An interesting fact: Legend has it that in order to make the bridge more solid and improve its resistance to flooding, the mortar for the stones was strengthened with yolks from thousands of eggs from all over the kingdom. Recent laboratory tests carried out on the bridge materials have confirmed the presence of organic elements compatible with eggs.