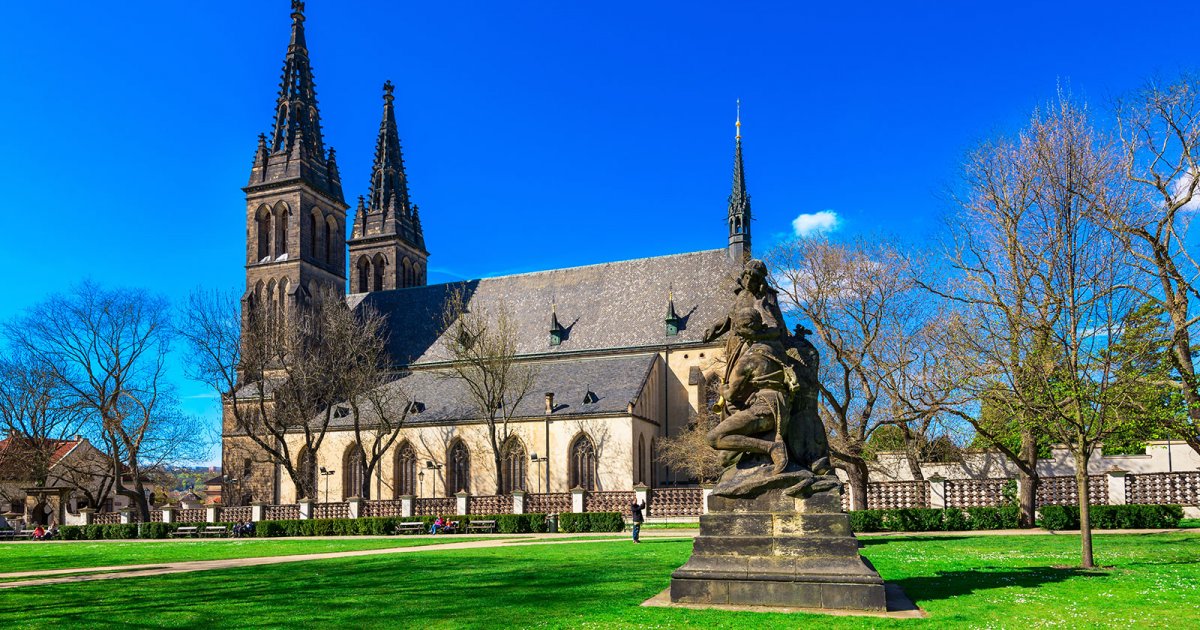 Audio File length: 2.37

Language: English / USA
Hi, my name's Scott, and I'm your personal guide. Along with MyWoWo, I'd like to welcome you to one of the wonders of the world: the Vysehrad hill and fortress, a pleasant place for a trip outside Prague Old Town.
Legend has it that just before the year 1000, at the foot of the Vysehrad hill, Princess Libuse, founder of the first royal dynasty of Bohemia, pronounced the prophecy: "I can see a city whose glory shall reach the stars!"
As a symbolic entrance to the capital, Libuse is said to have ordered a carpenter to build a threshold ("Praha" in the ancient Bohemian language), which is where the name of the city is believed to derive from. At the same time, the queen is said to have ordered the building of a residence and a large church on the top of the hill.
Prague Castle was actually built considerably earlier than the buildings on the Vysehrad hill, but a number of Dukes of Bohemia did live here until the 13th century, when the residence was completely abandoned; it was subsequently turned into a fortress.
Make sure you take a walk around the bastions, which offer a series of spectacular views of the landscape.
The monumental entrance is through a double fortified gate. The second entrance is the Baroque Leopold Gate, designed in 1670 by an Italian architect. On the right is the Rotunda of Saint Martin, a small round church dating back over a thousand years and restored at the end of the 19th century. Nearby you can spot the foundations of another medieval basilica.
If you walk on, you will reach Slavín, the old parish cemetery next to the church, partly surrounded by porticoes; inside are a number of monumental tombs, and numerous renowned artists are buried here.
Overlooking the cemetery is the imposing Neo-Gothic Basilica of Saints Peter and Paul, built in 1885 by the architect Josef Mocker on top of the few remains of a previous building. The hallmarks of the church are its pointed twin spires and ornamental details, such as the mosaic portal, in which the emulation of medieval models begins to give way to Art Nouveau symbolism.
Before I go, you might like to know that it's possible, in the company of expert guides, to take a trip through the underground passageways below the Casemates. This intricate network of secret, narrow corridors was created to move troops safely through the various parts of the fortress. The entrance is next to the so-called Brick Gate.